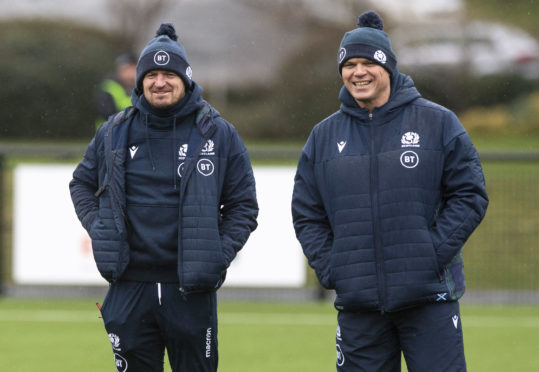 Scotland's focus is on what they can control against Italy in Florence despite the disruption of a cancelled game on the first weekend of the Autumn Nations Cup tournament.
The event staged to re-launch international rugby in Europe after the Covid-19 crisis has fallen victim to the pandemic before a ball is kicked in anger, Fiji's five positives for the coronavirus meaning their game against France has been cancelled.
The tournament organisers say a "result" for the cancelled game will be determined on Monday and Fiji's remaining games against Italy in Ancona next week and at Murrayfield in two weeks are still on, but with much of the Fiji squad regarded as close contacts with those who have tested positive surely makes it a forlorn hope that the tournament can continue as scheduled.
The Scots, in Florence to meet Italy in their first game, will press on and scrum coach Pieter Villiers expects the Italians to come out scrapping, especially upfront.
"We've known from day one that this tournament was going to be challenging for all teams, it's difficult times for all of us and we just have to overcome them," he said.
"We can only focus on Italy and our game. They've taken us to a place where they're confident and on a pitch they like having beaten South Africa here in 2016 in what was a historic result for both sides.
"We know they'll come at us strongly. The size of the pitch (it's five metres shorter and narrower than Murrayfield) makes it probably more of an upfront and physical battle so we're expecting a tough challenge there."
But the Scots no longer fear anyone at the scrum since De Villiers came on board at the start of the year, although he deflects the credit to the players.
"I thought there was lots of potential – young players eager to learn," he said. "They were very open to the subtle suggestions I had, really open to progressing and I found them to be very mature athletes in terms of ability to take information and take it further, and in leadership.
"In fitness and skill they were finished products, I think. Small tweaks made big differences because the players were so well-trained and mature already."
Italy have always targeted Scotland in the scrums but to little effect in recent times – the Scots have won their last eight in a row and their last five on Italian soil.
"They'll see this game as one they can win," said De Villiers. "They'll believe they can hurt us upfront there and we will have to make sure they don't.
"There's always room for improvement and we're working on the little details.
"The scrum is such a battle, even if you get the better of the opposition in one scrum at the next one they'll be even more motivated to come at you. Consistency is really important and we'll continue to chip away at the detail and make sure every scrum is better than the previous one."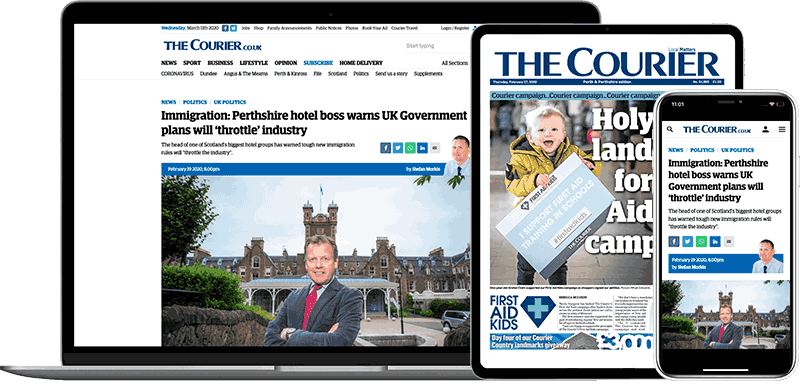 Help support quality local journalism … become a digital subscriber to The Courier
For as little as £5.99 a month you can access all of our content, including Premium articles.
Subscribe