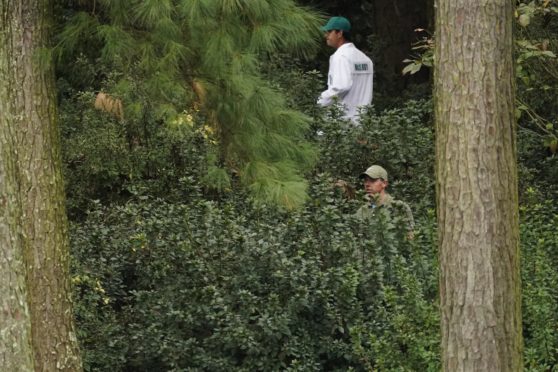 Rory McIlroy can't exactly have a love-hate relationship with Augusta National, but while he loves the place, it's a love that seems to be unrequited.
This is the place where he seemed set to win his first major, but for the dreadful final round collapse to an 80 in 2012. He won that major just a few weeks later at Congressional, and has since has won three more, although none since 2014.
The obvious millstone has been winning the Masters, to complete the career Grand Slam. That's a tough club to enter – Sam Snead, Arnold Palmer, Tom Watson and more recently Phil Mickelson have fallen one short – and Rory has probably 15 to 20 years left to achieve it, if he stays injury free and competitive.
But there's been an impatience to get there ever since he won the Open at Hoylake in 2014 to be three-quarters of the way there. And every year, this included, he fields incessant questions about the missing one.
Yesterday was a microcosm of Rory and Augusta – maybe of Rory in the last six years. There was first the inexplicable mess of a finish to his first round, including a desperate hook at the 13th which meant he trod the same path through the bushes as Bryson DeChambeau had done a day before.
He finished with a three-over 75, horribly off the pace at a soft and receptive Augusta National – exactly the conditions when he won the US Open at Congressional and the Open at Hoylake. When it's sodden underfoot, the received wisdom is that Rory excels.
There's been some tweaks to his swing. He spoke to Butch Harmon for hours during the practice days just for a check-up – a second opinion from a visiting professor. But it didn't explain the waywardness of his first 18.
After a 20-minute sandwich – maybe brunch – Rory was out again. And transformed.
He went out in 32 to get under-par and within shouting distance of the cut. And he completed a six-under 66 – equal best of the day with his Ryder Cup colleagues Danny Willett and Tommy Fleetwood also hitting that mark.
66 was also just about as bad as it could have been. There were a couple of lucky bounces, but many more birdie putts left in the jaws or sliding across the edge.
It's an exasperating experience following Rory these days. Like his epochal blow up at Portrush in the Open last year, followed by the heroic comeback, he messes with his many fans' emotions.
Three-under is six behind with 36 to play. Not insurmountable, but there are probably too many people to fight his way through to win.
Nature wins at Augusta, for once
This Masters has destroyed forever the reputation that Augusta National has limitless resources and ingenuity to basically defy nature.
An old, long gone friend of mine went to the Masters every year for nearly three decades and said his annual quest was to find a weed. Just one. He never did.
Augusta looks as green as ever and quite resplendent in the autumnal colours that abound, the bunkers the usual blinding white.
The views of the course have opened up without spectators – sorry, sigh, "patrons" – with some unfamiliar but interesting vistas, such as beyond the vast second green, which is usually four deep with people right the way around.
A few mysterious trees have appeared, including a couple at 13 just in the way of Bryson's stated aim to thrash a drive into adjacent 14th fairway. One wonders where Augusta National gets these mature trees and how it moves them.
This year, however, the November date has left little time to grow the course to the mature state it is in April. Just a month and a half ago, according to aerial pictures, the fairways were brown and traps sand-free. The fairways and green surrounds are a mixture of grasses, and tougher to chip off.
And the deluge that fell on Thursday morning hamstrung the club this year. The sub-air system which literally draws moisture out of the greens – they have one at Gleneagles – can't work effectively when they're trying to make up the time.
Thus you saw more balls dig massive pitch marks on the greens and move barely an inch. You also saw balls on the fly stop absolutely dead on one bounce on the fairways.
Bryson DeChambeau hit a ball not that far off line on the third and presumably it embedded in a mini swamp, to be left unfound. No patrons to race – not run, of course – to the ball and gather around it.
It's a Masters like no other. One suspects the green jackets are rightly proud that they got it on at all, but they'll be even more relieved to get back to the control they exert on all conditions next April.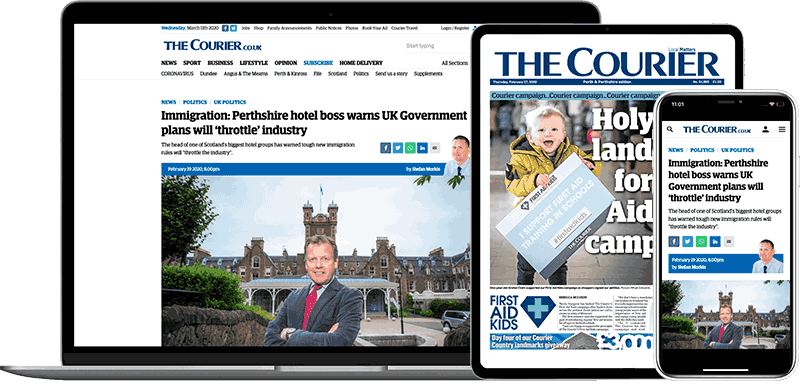 Help support quality local journalism … become a digital subscriber to The Courier
For as little as £5.99 a month you can access all of our content, including Premium articles.
Subscribe