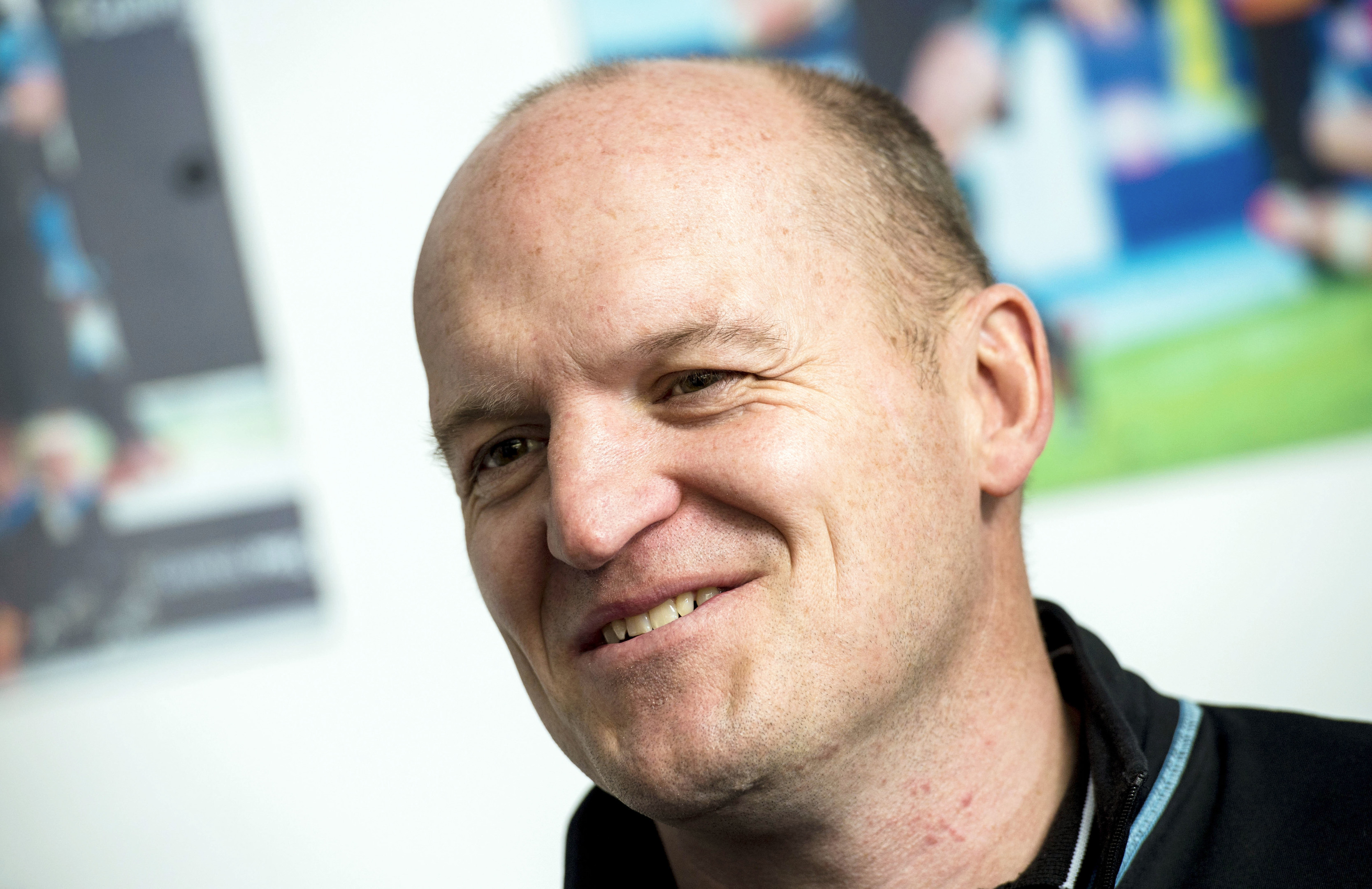 Gregor Townsend will replace Vern Cotter as the Scotland rugby team head coach from June next year, the Scottish Rugby Union confirmed in a surprise announcement.
Townsend, current head coach at Glasgow Warriors, will take up the reins once Cotter's current contract expires at the completion of the forthcoming 2016-17 season.
The former Scotland stand-off and centre, capped 82 times, sees his current one-year contract extension with the Warriors run out at the end of the coming season.
Townsend has been head coach with Glasgow since 2012, leading them to the PRO12 title in 2015. He was previously attack coach within the Scotland set-up under Frank Hadden and Andy Robinson.
Townsend said: "I am incredibly proud to take on the Scotland Head Coach role at the end of the season. It is a real honour to be given the responsibility of coaching the national team and I look forward to working with such an impressive group of players.
"I'd like to thank Scottish Rugby for this opportunity and also the supporters, players and staff at Glasgow Warriors for their support over the past four years.
"My focus is firmly on the season ahead with Glasgow and I will be doing all I can to help the club continue to progress this year."
Townsend's new three-year deal – taking him through the 2019 Rugby World Cup and to the end of the 2019-20 season – came as he was being courted by clubs abroad, said Scottish Rugby CEO Mark Dodson.
"Gregor's abilities as a head coach are evident and he is increasingly becoming one of the most sought after coaches in the game," said Dodson.
"I have been charged with developing Scottish coaches and believe the time is now right to secure Gregor's talents, as we build towards the 2019 Rugby World Cup in Japan.
"Vern Cotter has made a considerable impact on the development of the Scotland national side during his tenure. His rugby philosophy of setting high standards with a big emphasis on skill development has had a positive effect throughout Scottish rugby.
"He has helped instil self-belief, determination and put a lot of pride into the jersey for players and fans alike and for this, both myself, and Scottish Rugby would like to thank him for this significant contribution to the game in Scotland.
"However the Board and I now believe the time is right to take the development of the national team forward with Gregor."
Dodson praised Townsend as "a man of vision and professionalism".
"He has since successfully transferred into his coaching roles, firstly with Scotland and subsequently Glasgow Warriors," he continued.
"It is these factors which I feel will enable Scotland to continue its forward momentum, building on the strong foundations laid by Vern, with the current group of players and future Scotland internationals."
Cotter's future plans are presently unknown, although he has been mentioned as a possible co-coach of the British Lions – which would probably result in him having to drop the Scotland job earlier than planned – while he has been repeatedly linked with big jobs in France, where he previously coached Clermont-Auvergne.
"Since taking up this role I believe we have moved forward as a group by working to execute the simple things well," he said in a released statement from Scottish Rugby. "Developing skillsets and mindsets has been important to help perform on the international stage.
" I have been really pleased with the progress that has been made in all areas. The players, and my management group, have enjoyed working hard to give the fans and Scottish Rugby results and performances to be proud of.
"I intend to remain focused on the upcoming Autumn Internationals and remaining Scotland matches in 2017."