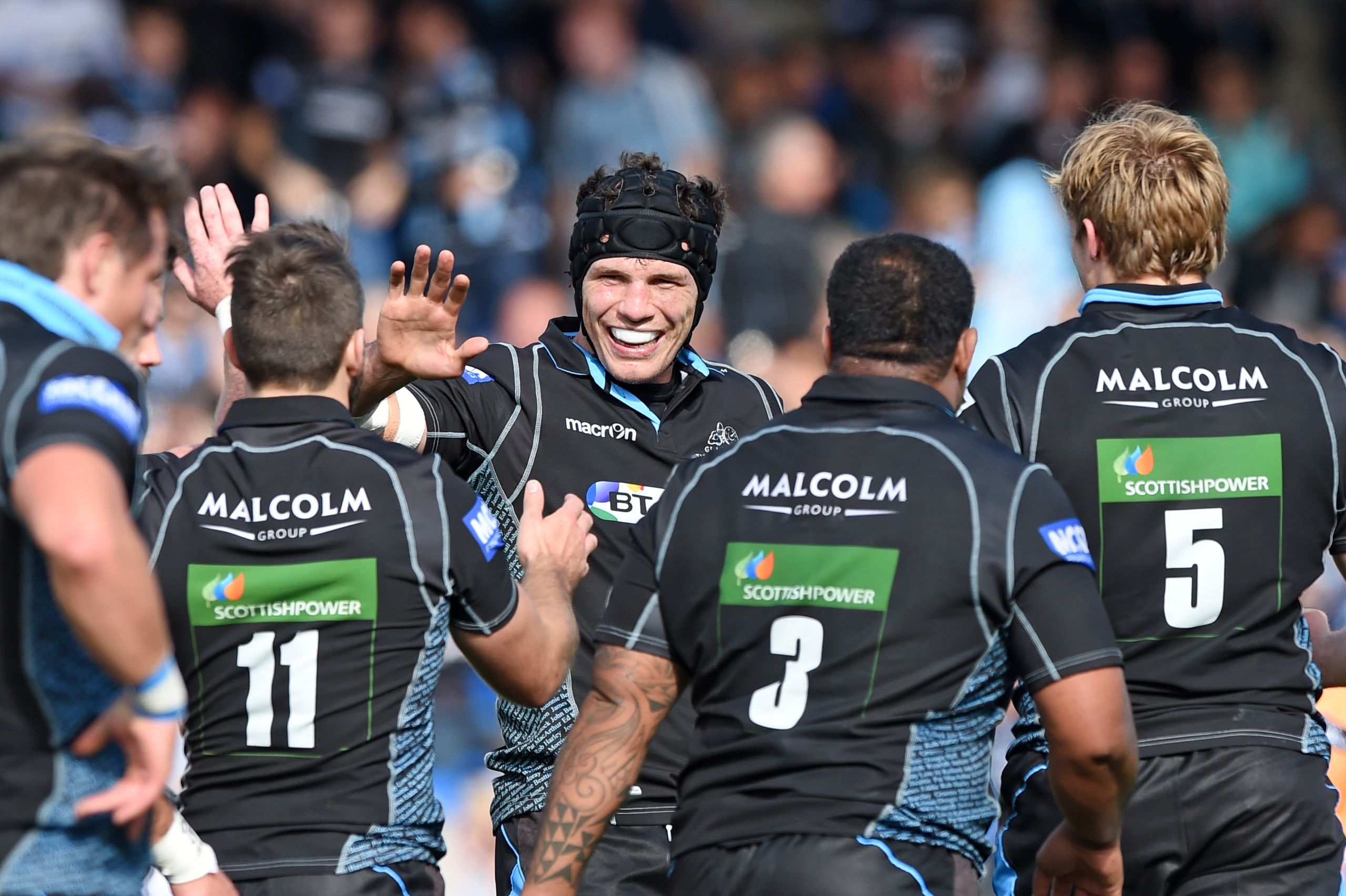 Glasgow Warriors are fitter, faster and still have the never-say-die attitude that they can win in any situation, says lock Tom Swinson.
The Scotland international bagged his second try in as many Guinness PRO12 games in Saturday's 33-25 win over Leinster at Scotstoun, and although that has been "blown out of the water a bit" by Tommy Seymour's six in the first two games it's an example of how the Warriors have prepared.
"It's been a good pre-season, but it's been really tough, the worst one in terms of I've done in ten or eleven in my career," he said.
"It's put us in good stead. We went from strength to strength in the second half on Saturday which is testament to the strength and conditioning team that are here this year."
The go faster stripes on Seymour count for all the team, however, on Scotsotun's new artifical surface.
"In training last Wednesday we managed to set our fastest time; there's a bit of a debate between the back three over who it was, but one of them clocked 35.5km per hour, which is pretty sharp," continued Swinson.
"It's a quick surface alright. I played on one a whole year for Newcastle A and this is a more modern generation. It helps quick rugby and it helps scrummaging as there's not much slip.
"When I last played on one for a full season it didn't feel harder on the body, you just felt different muscles.
"Our speed is really good now as is our interplay between forwards and backs and I think we showed at times that our forwards aren't there to run into a brick wall, we can offload and use our footwork to get around defenders."
This is added to the team's feeling that even a 10-point deficit deep in a game against play-off rivals like Leinster is surmountable, have made for the perfect start to the season, with maximum points, 10 tries and wins against the two PRO12 finalists from last season.
"Five points from both games is fantastic but we haven't reached our peak by any means," added Swinson.  "Oncve we get an 80 minute performance we'll be better and take it on for the rest of the season.
"The end of last year was a real highlight of where we are as a squad. We finished third and we had an end of season meet up, but you could tell everyone was disappointed, we expect to be in the final.
"It's the pressure we put on ourselves, we know we've done it before. We've been in and around it for so long it's what we expect. It's the playing group that drives that, it's not an outside influence that drives us to push each other in training every week."