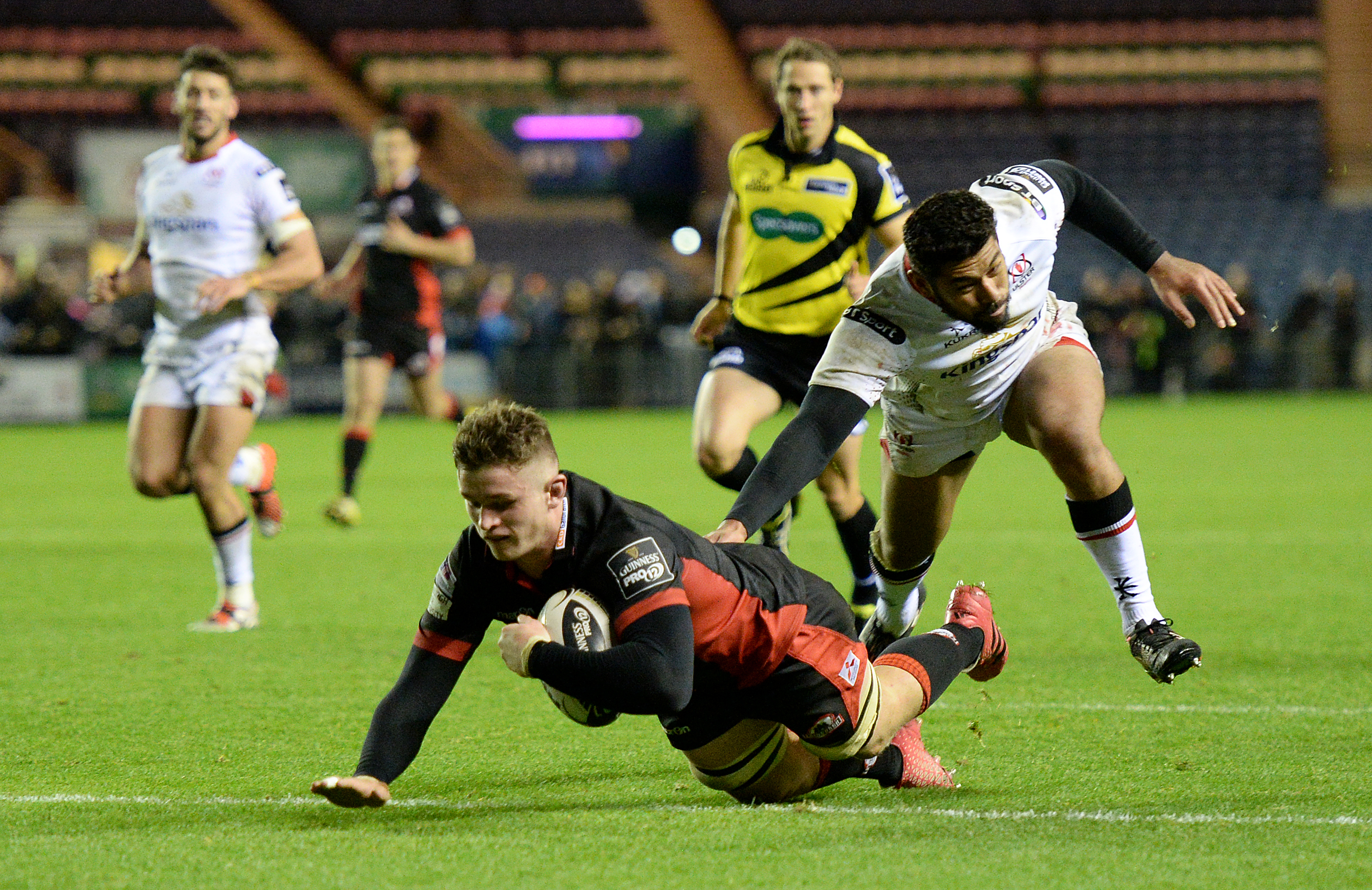 Edinburgh youngster Magnus Bradbury could come into the selection picture as well as Cornell du Preez for Scotland's second Autumn Test at BT Murrayfield on Saturday, revealed forwards coach Jon Humphreys.
Du Preez, a "project player" from South Africa, has been called up to the squad to cover injuries to Ryan Wilson and John Hardie from Saturday's 23-22 loss to Australia and a persistent injury to Josh Strauss.
Like Strauss and WP Nel before they were capped prior to the World Cup last year, du Preez has no Scottish familial links and the South African completed his statutory three-year residency period last month.
Bradbury came into the Edinburgh side midway through last season and has continued to thrive this season winning a number of man of the match awards.
But although many believe du Preez might be blocking the likes of Bradbury getting an early introduction to international rugby, Humphreys said the youngster was already in the mix.
"Magnus is already with us," he said. "We did have him in the bigger squad to train with us and get him up to speed, but there was always the possibility of him being involved in this campaign."
Both Bradbury and du Preez offer a ball-carrying speciality that Scotland looked to be short of before Saturday's game, but Humphreys pointed out that the breach was adequately filled.
"Cornell does bring that, but really it was incredible that the two Gray brothers, Zander (Fagerson) and Allan (Dell) really picked up that mantle at the weekend and carried a lot of ball for us," he said.
"I was very proud of the two young props, because international rugby in itself is a brutal environment in which to learn. These boys were trying to learn in the harshests of test.
"They've shown that physically they can compete, which is great. Whatever happens, they're going to be a damned sight better going forward.
"Allan might have been down the chart at the start of the season but we've always known that, athletically, he could compete.
"Some of the stuff he did in the loose at the weekend, not a lot of looseheads in the world could have done that."
Argentina offer a different set of challenges to Australia, but not entirely in the traditional elements of their game.
"They still have the ability to be extremely tough up front, but now they've got backs who can cut you apart from all over the field," said Humphreys.
'You've seen some of the stuff they've done in the Rugby Championship. They have developed their game out of sight, they compete in a very, very tough competition and do well.
"You go to Argentina and the pin-up guys are still the props. They are revered out there and that hasn't changed for them. But they have other attributes now as well."