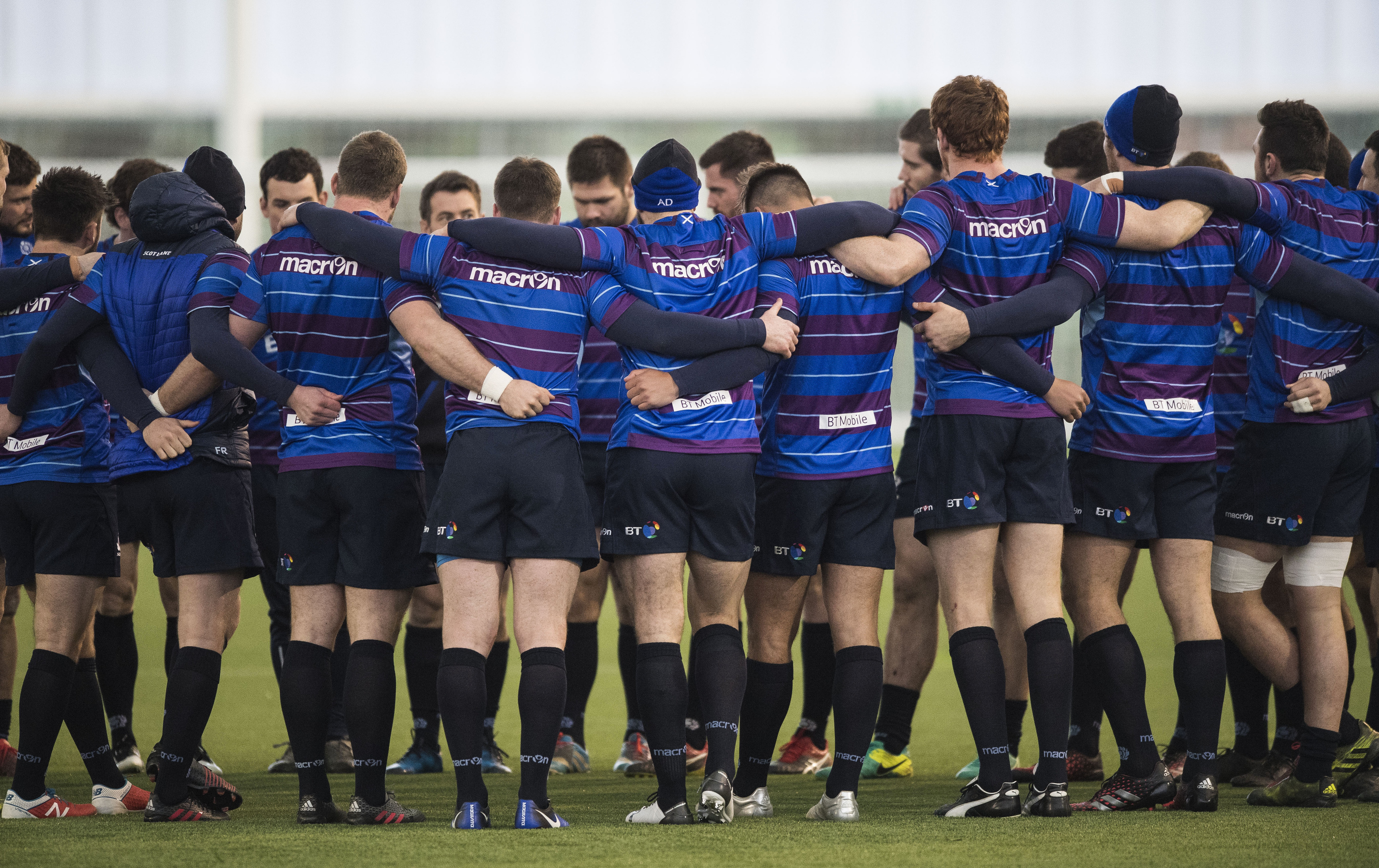 Scotland are preparing for the new rugby tackle laws and potentially playing parts of games short-handed in the forthcoming Six Nations, says defence coach Matt Taylor.
A zero-tolerance approach to high tackles – even those adjudged accidental – from World Rugby will be seen in the high-intensity international game for the first time in the old championship.
One of the first actions of Scotland's pre-championship training camp at the Oriam complex at Heriot-Watt University was to get the squad further appraised of the new regulations, but as Taylor pointed out, the Scots might be well-placed there anyway.
"We had a referee come in and make a presentation today on the new law, what is acceptable," he said.
"We generally are a low tackling team, so the regulations should help us. But we've got to be really accurate with our tackling, because sometimes the way the game is, people fall, you come in at the wrong angle, you hit them and you could be in trouble."
So far since the new rules came in on January 1 there's only been isolated games where yellow and red cards have proliferated, but the Six Nations might be different, he agreed.
"We have prepared for playing with 14 men, today was our first session together but we have a plan in place for how we'll defend when we're a man down.
"As a coaching group, it's something we've had to put together we will put it on the training park."
Taylor is also defence coach with Glasgow and not much changes between his jobs, and he was thrilled with his team holding Leicester to no points in Saturday's European Rugby Champions Cup game.
"I certainly think, over the past season or two, we've upped our ante defensively – and we've needed to," he said.
"It will be needed against Ireland, who are a very strong attacking team. I think the Glasgow boys have defended really well lately. If you defend well, you've got a really good opportunity of winning your games.
"I was only nervous on Saturday in the last five minutes when they had a scrum on our line. It was great to see our guys holding them out because we'd talked about that at half-time."
Scotland haven't met Ireland first-up in the championship for a few years and Taylor thinks that could benefit his side.
"We've played them at the end of the championship when we've had a few injuries the last couple of years, it'll be good to get them at home and have two weeks to prepare for them," he said.
"It'll be tough. They've executed better than us this last two years and we've been disappointed with our performances against them. I think you'll find us highly motivated for the game this year."
Taylor believes that recent comments from Ireland scrum-half Conor Murray about how Glasgow have defended the Munster kicking game is aimed at this first Six Nations match.
"At Glasgow, we're a team who want to put a lot of pressure on the opposition.
Munster and Ireland have a good kicking game, so we go out there to put as much pressure on the opposition as possible.
"In that game last week we did that, and we did it within the laws. It's really important to get that across. We didn't do anything outside the law.
"Listen, I think people use various methods to try to get referees on their side. I think that's maybe what they're trying to do."