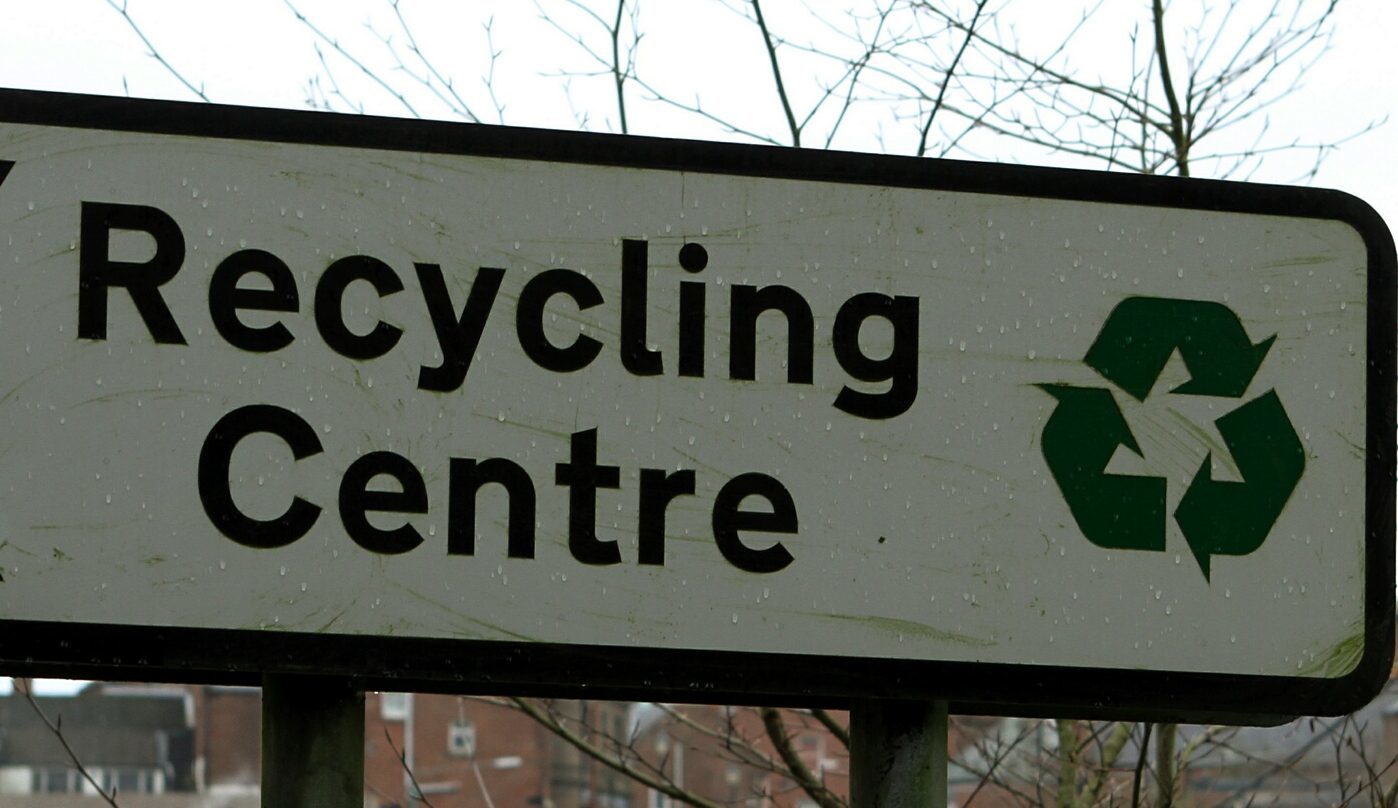 Fife Council has had a major rethink on controversial recycling plans as it's revealed some businesses are flouting the system in a bid to cut costs.
Now plans for changes to commercial and trade waste at recycling centres are set to be significantly revised following discussions between Fife Council and its arms-length recycling organisation, Fife Resource Solutions.
Council Leader David Ross said the decision was reached as current arrangements for the recycling of trade waste don't meet the full costs of disposal.
He added that there was evidence that some commercial operators are abusing the system to avoid charges.
FRS had planned to put new arrangements in place last October.
This would have involved a booking system for householders with vans or trailers, the recycling of trade waste limited to three centres across Fife, and the introduction of a pay-by-load charging scheme.
"However, serious concerns about this new system were raised by both commercial operators and household users of the recycling centres," he said.
That is why he asked FRS to delay implementing the new scheme.
"I am pleased to say that, following discussions between council officers and FRS, a much revised approach is now being developed.
"This will leave most of the current arrangements in place, while tightening up on the existing permit and charging arrangements.
"Importantly, this new approach will also address concerns about staff safety."
Mr Ross said that a further appraisal will now be carried out with a view to moving towards full costs recovery for the disposal of trade waste, but taking into account the issues raised by household and commercial users.
FRS said a phased introduction of commercial waste changes would be implemented with a recycling permit available to purchase for a six month period starting in April.
Chief operating officer Chris Ewing said: "We are reviewing options for implementing full cost recovery for the disposal of trade waste at our sites.
"We are analysing how best to meet the needs of our genuine customers as well as reduce the number of people, or businesses, abusing the current system.
"This involves consulting with customers and businesses."
FRS's intention is to be firm with those abusing the system.
Changes being considered in the short-term include automatic number plate recognition, height restriction barriers, chip and pin payments for commercial waste, and permit checks on vans going into household waste recycling centres.