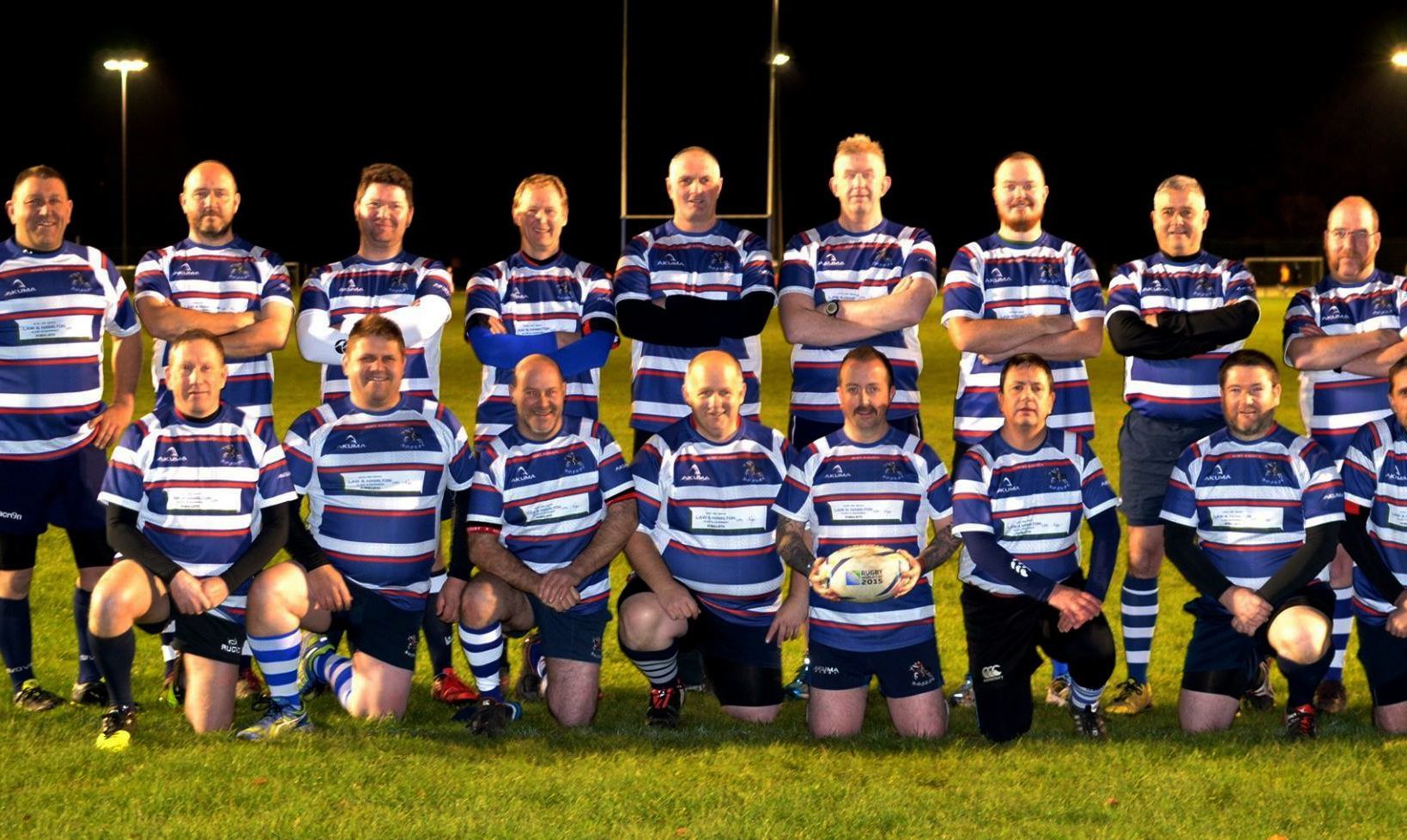 Glasgow Warriors may have set the rugby world alight with a stunning 43-0 demolition of Leicester on the Tiger's own home pitch but theirs was not the weekend's only big score.
Blairgowrie RFC travelled to Cupar for what would usually be a testing battle against Howe of Fife 2nd XV only to run out the Division 2 Midlands match as 172-0 winners.
The Fifers had their match preparations blighted by all manner of misfortune and circumstance and did well to even turn out a side.
A combination of injuries, call-ups to the firsts' squad and eight young players heading off on a gap year meant that in the end, only a 12-strong team could be gathered.
Ten of that number were veteran players on the wrong side of 35 and they endured a chastening 60 minutes before the game was called.
Howe of Fife Club president Murdo Fraser said he was "very proud" of the effort of his team but said the situation underlined the serious problems facing the sport he loves.
He said clubs were facing an ever greater struggle to find players and fears clubs face oblivion if the Scottish Rugby Union does not shift its gaze from the professional game.
"This match was a clear example of the struggle that clubs like Howe of Fife are having at this time," Mr Fraser said.
"There is a serious lack of player numbers in junior rugby. It is a massive issue and one that the governing body needs to look at.
"All anyone is interested in is money. Clubs at our level lose so any players to the higher clubs where they get paid big wages.
"We find it increasingly hard to keep players but we refuse to go down the route of 'chequebook' rugby football."
Mr Fraser said many clubs, including Howe, Morgan and Madras had enduring problems with finding players.
One issue has been the creation of the British University League, to which a large number of very fine university players are contracted.
In the past, Howe and Madras used to be able to call upon St Andrews University players to play for their clubs, but that resource has now been lost.
"The SRU has a duty to look at the reasons why player numbers are dwindling," Mr Fraser said.
The Howe president admitted the team had considered not playing but said he had been convinced the fixture must go ahead.
"I told them that it would be a shame for Blairgowrie if we didn't play as they would lose their day out and the chance for their boys to play rugby.
"That is what Saturday afternoons are all about; a good game of rugby and a beer and camaraderie afterwards.
"We had to scramble about and our veterans – most of them over 35 – had to dust down their boots and play for the team.
"We ended up with 12 players and yes in the end it was a big scoreline but I'm very proud of the boys.
"It was a great effort and in amateur sport that is what it is all about."
Mr Fraser admitted the club had also feared failing to fulfil the fixture would lead to a possible points deduction and even being kicked out of the league.
Within the past 12 months Howe of Fife has invested £1.28 million on a first class training facility in an attempt to boost youth rugby.
It has done so very successfully, working successfully with schools such as Bell Baxter High and producing under 18 and under 16 sides that have enjoyed great success in youth cup competitions.
Nonetheless, Mr Fraser said he believed there is a significant disconnect between success at grass roots level and that at club level.
Blair controlled Saturday's game from start to finish with John McLaren scoring seven tries – equalling his own record set just a few weeks ago.
Arran Todd and Mattey Michie both scored their first hat-trick of tries for the club, while there were doubles for four players and single tries for seven further Blair players.
---
More mergers look inevitable
Embarrassing mis-matches like Saturday's at Duffus Park are becoming all too common in Scotland's club rugby leagues, highlighting a personnel crisis in
the grassroots game, writes Courier rugby correspondent Steve Scott.
When even a well-run club with a famously productive junior section like Howe can't get a 2nd XV together, things are getting parlous.
Well-established clubs like Morgan Academy FP, Madras and Panmure in the same division as Howe IIs have had difficulty fulfilling first team league fixtures this year.
The St Andrews club depends heavily on army personnel from Leuchars and had to scratch one match because they couldn't raise a team when units were on
manoeuvres.
Morgan, who were in the third tier of club rugby just a few years ago, have suffered two 100-point defeats this season. Panmure, the region's oldest club, had to pull out of a fixture this season as well due to lack of numbers.
Investment from Murrayfield probably can't solve this issue. In practical terms, perhaps more club mergers – such as have occurred in Edinburgh and Glasgow – are inevitable in the Midlands District.