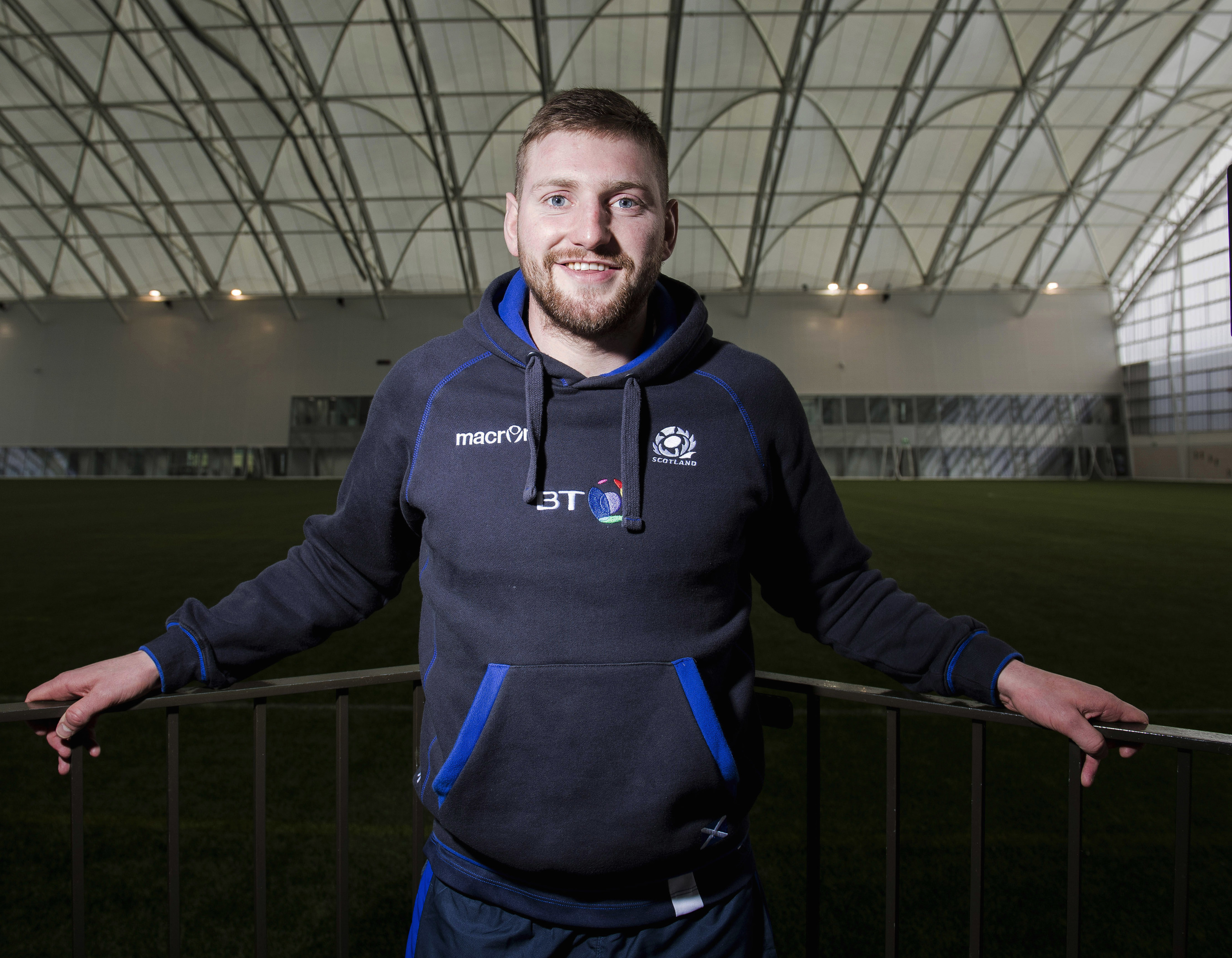 Finn Russell was first capped by Vern Cotter but the Scotland stand-off is confident enough of his own abilities to know he's got where he is under his own steam.
Russell's stock has never been higher going into Saturday's Calcutta Cup game at Twickenham, his candidancy to be on the Lions Tour to New Zealand growing while thriving in a new role as team leader, chief playmaker and catalyst in the absence of Greig Laidlaw.
But although he is now a clear target for the English as a way to stop Scotland playing, he remains as assured of his abilities as anyone in the 10 shirt for Scotland for two decades. And while Cotter recognised this early, capping Russell in only his second game in charge, Finn feels he would have got there anyway.
"Hard to say," he pondered when asked if he owed a debt to Cotter, who is just two games away from ending his tenure as Sctoland head coach. "When I got my first cap I guess I thought they'd go with Jacko (Ruiradh Jackson).
"But I was getting a game ahead of him at Glasgow. I think Vern is quite big on going with boys on form. If you're in form you're in with a shout and that's what happened."
He does admire Cotter's work ethic even with the end approaching.
"The last three years I've only known him as the Scotland coach," he continued. "But It's been great the way he's handled this, knowing he's leaving but still giving his all and looking to be successful, as we all do.
" Nobody is acting like it's the end coming and he's not either. Although we all know Vern is going at the end of this competition no-one is really worrying about that, we're just focusing on the games we have left."
"However it is his second last game and it's a big one so we'll definitely be going down there to get the win for him and us as players.
"He's become pretty relaxed. He can be serious at times obviously as everyone is, this is a serious business. On the training pitch he's serious, but off it he likes to have a bit of a joke."
Russell also paid tribute to the influence of Jason O'Halloran, who he will continue to work with at Glasgow when the attack coach moves there in the summer.
"I think he's been really good for us," said Russell. "He has changed a few small things, brought a few things from the southern hemisphere to try and bring that in our attack which has been good.
"I enjoy that and I think the other backs do too, he see the game in a slightly different way to European coaches.
"You saw it in our tries against Wales. Tommy's try was about 10 phases and Visser's was about 15. But although this year it has been the backs who have got the tries it has been the forwards who have got us down there and in positions we can score from.
"I think it's just this year everyone seems to know what's happening in the opposition 22 more, collectively, as a team."
Russell stepped up in responsibility with his 7-from-7 kicking performance against Wales and assuming more authority on the pitch in the absence of Laidlaw, and was happy to take the role.
"I guess I'm the more experienced one now, rather than Greig being there," he admitted. "We've still got John Barclay and Jonny Gray to discuss the main decisions but in terms of attack on the hoof I'd maybe take a little bit more leadership there.
"It's been no problem with Ali (Price) I've played with him at Glasgow so much, so we've got a good understanding and we know how each other plays.
"I didn't have to change too much at all – it was more a lot of preparation stuff off the field I did it more with Ali rather than with Greig. But when we played it was fine for us.
"Ali's only got three caps now but he's happy to talk through the sessions and say what he's thinking. He's got a good rugby brain, so it's good to have him there."
Russell has just played once at Twickenham and doesn't feel that Scotland's long succession of failure there counts for much in this game.
"I guess we've spoken about the 34 years since Scotland won there a little bit, but not really that much," he said. "We're just going down there to try and win this game.
"I've only played England once down there in my first Six Nations, and it was good fun. The last time obviously was the World Cup quarter-final.
"It's a good atmosphere down there and we know how tough it will be. We've not won there for a while but I've never really thought about that; it's not where we were playing but who we are playing.
"I'd say there is pressure on both teams. It's always going to be like that when it comes to the last couple of games in the competition.
"For them they've done so well to get this far with this run of 17 wins. They'll be confident."