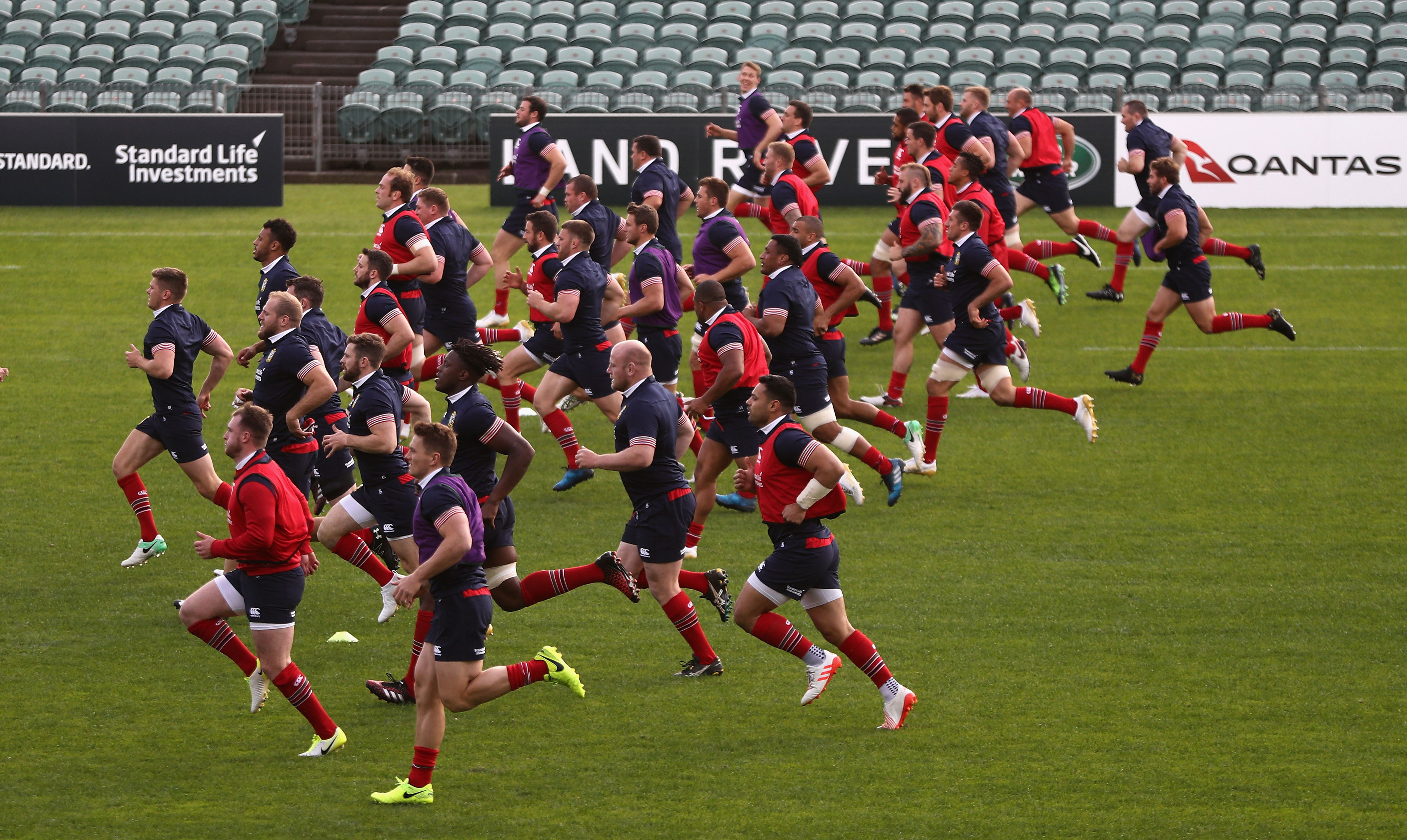 The Lions in New Zealand in 2017 are an entirely different animal to the last touring team to the self-proclaimed "spiritual home of rugby". The odd thing is, for different reasons, they may end up being exactly the same.
After the 2005 tour, a dysfunctional trip with Sir Clive Woodward as head coach, the relevancy of the Lions was in question. They were like England (at the time) in Australia for Ashes cricket – a treasured tradition followed by a colourful and massive support to foreign climes but losing all relevancy by being not remotely competitive.
Woodward was past his sell-by date as coach just two years after England's World Cup win and a Lions party wracked by injuries were roundly humiliated. They were thrashed in all three tests, lost to a Maori select, and sometimes struggled to beat the NPC provinces they met in the weekday games.
Warren Gatland, the current Lions coach, deserves enormous credit for turning the Lions brand around after the debacle of 2005.
Just four years later a similarly injury-ravaged team with Gatland as officially an assistant but effectively the head coach were only a couple of poor decisions (by players, not referees) away from beating South Africa. Four years ago, with Gatland in the top job, the Lions routed Australia in the decisive third test in Sydney.
Yet the relevancy of the Lions is in question again, even though it's now a huge money making exercise that pours funds into the coffers of the four home nations. Even if they avoid a humiliation like 2005 on this summer's tour, which begins against an ad-hoc select this morning.
The Lions are being squeezed out by competing forces on rugby's calendar. Their schedule reduced is just 10 games again this time, and it's rumoured that the 2021 tourists to South Africa will play seven games or less.
The English club owners, now a vocal and aggressive power bloc in the game, see the Lions as an enormous nuisance. Their investments are threatened with damage in a series of extra games that does their profit margin no benefit.
Instead – and they do have a point here – the Lions' primary purpose these days seems to be to financially prop up failing foreign unions like Australia and South Africa. It's the club owners that are insisting future Lions tours – they played 18 games in 1983 and 13 became the norm after test series were reduced to three games – should be truncated.
Yet the balance is that the Lions move the needle in public interest more than any other element in rugby – New Zealand's All Blacks included – and the game's not so healthy that it can afford to sabotage itself.
Yet if the Lions are not competitive – and they have had precious little time to mould themselves into a unit given the demands of the end of the club rugby season – then the brand's future comes into question again.
Gatland has been a saviour for the Lions but there's more than a few indications that – like Woodward in 2005 – he could be past his sell-by date.
"Warrenball" as played by Wales for the last decade has been effective but there are ever increasing signs that a more ambitious style with less emphasis on power is gaining traction. England, Ireland and Scotland have embraced a more open game in the last two or three years. Wales under Gatland, evidenced by this most recent Six Nations, have somewhat been left behind.
Rather than the Welsh model, if the Lions are looking to upset New Zealand on their home patch they'd be much better looking at the Irish and English. Ireland's historic victory over New Zealand in Chicago last year should be the template.
Ireland won for three specific reasons – the injury absence of New Zealand's outstanding first choice second rows Brodie Retallick and Sam Whitelock, an aerial game which caused New Zealand fits, and an overall attacking philosophy.
Ireland proved that if you're going to beat New Zealand you better score some points. Even in defeat, the All Blacks scored 29.
30 points a game is an absolute bottom line for the Lions, and "Warrenball" – bashing around the corner off rucks, waiting for penalties at the breakdown and having Leigh Halfpenny boot five of them – isn't going to cut it.
There's a belief that since the World Cup two years ago, when Southern Hemisphere teams made up all the quarter-finalists (with a help from Craig Joubert obviously) the gap between the hemispheres has closed, and it has, up to point.
South Africa and Australia are no longer as formidable as they were even two years ago. The Springboks were humiliated by Italy last November and Australia lost a home series to England 3-0.
New Zealand, on the other hand, are arguably even more of a threat. Far from diminishing with the retiral of so many key figures after the last World Cup, New Zealand rugby this season seems re-invigorated.
In Super Rugby this season the New Zealand teams have been absolutely dominant. In Beauden Barrett they think they have the true heir to Dan Carter, but it is the All Black machine – where the system is so much more than the quality of its parts – that has continued without a blip despite the retiral of Carter, Conrad Smith, Ma'a Nonu and the peerless Richie McCaw.
The Lions counter with (mostly) England's well-drilled setpiece, Ireland's half-backs and aerial game and the Northern Hemisphere's best playmaker, Owen Farrell. Stuart Hogg is Europe's best running attacker, and this could be a pivotal series in the young Scot's already outstanding career.
If he gets the ball, that is, or if he gets a game. The Lions may opt for playing percentages, the usual pressuring "Warrenball" style and Hogg may be an attacking luxury too far.
Hopefully gambling instincts will prevail. The Lions won't be able to smother the All Blacks; in order to stay relevant, they must thrill and entertain us.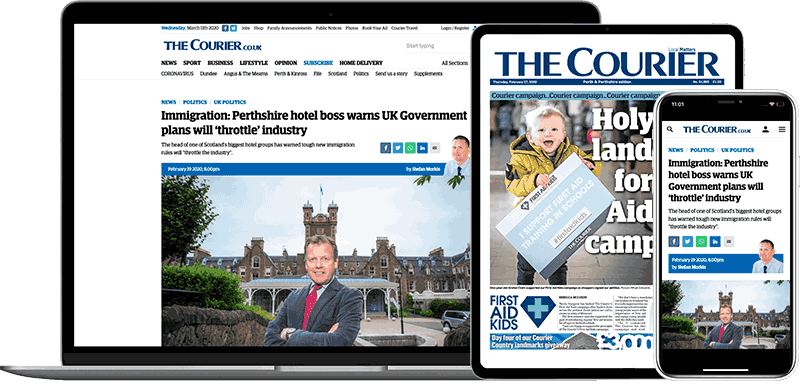 Help support quality local journalism … become a digital subscriber to The Courier
For as little as £5.99 a month you can access all of our content, including Premium articles.
Subscribe