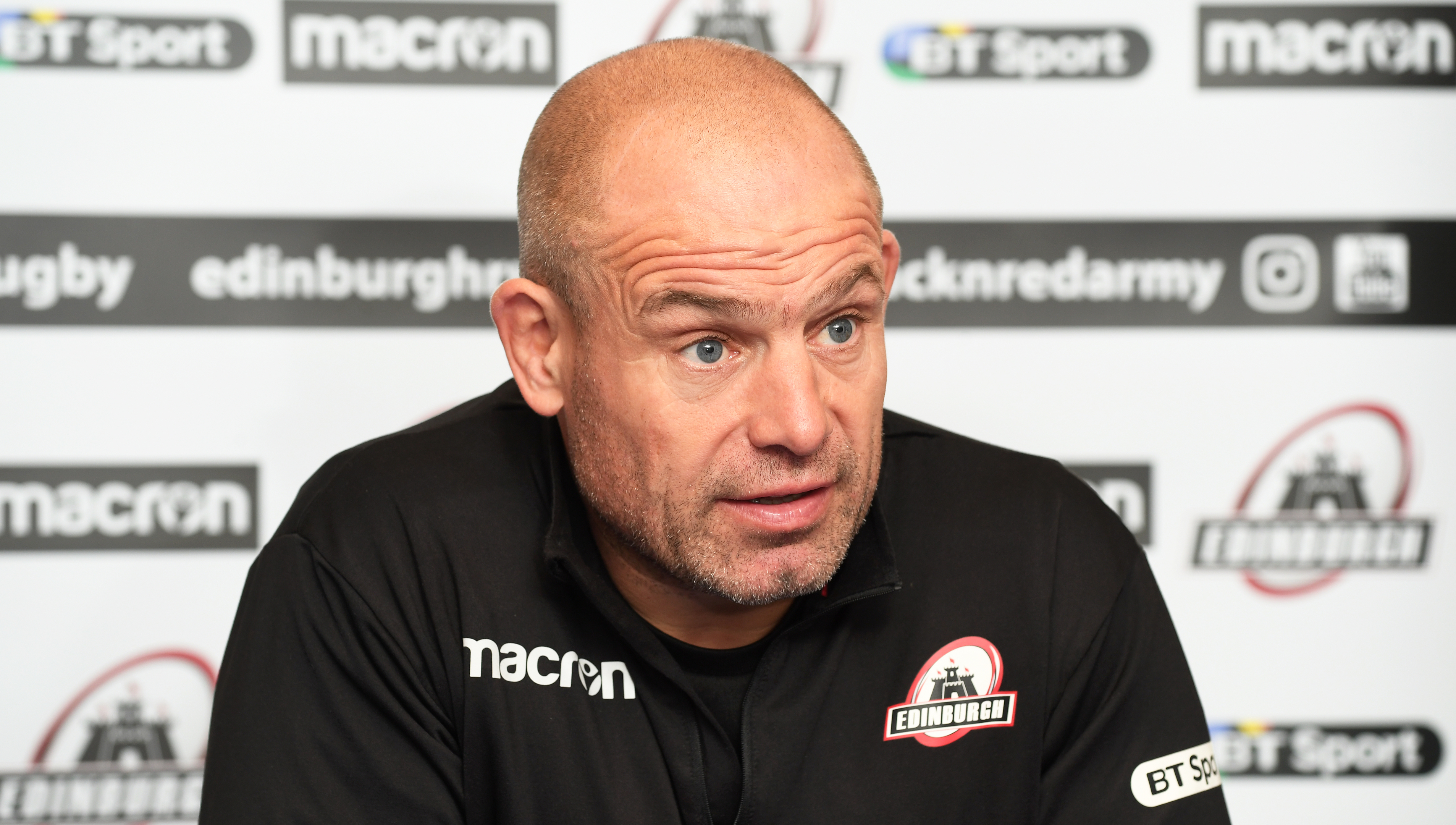 If Edinburgh continue to underachieve, ultimately it will be one man's fault, according to Richard Cockerill – his.
The combative head coach predictably hasn't spared anyone in the wake of the capital club's promising start to the Guinness PRO14 season de-railing with a 20-17 loss to Benetton last Friday, but that includes himself.
"When the team don't play well that's my responsibility," he stressed. "We've had two good performances in pre-season, one good performance against Cardiff when we were on it, a so-so performance against Newport when we managed to get ourselves out of it, but we got royally bitten on the backside at the weekend."
Many of the faults on Friday were depressingly familiar to Edinburgh fans, but Cockerill had already warned that changing the club's old habits would take time.
"We don't become a good team in four months: it will take time," he continued. "However, the sooner that time is, the better for me, because otherwise I'm just giving excuses to be crap for another 12 months.
"I expect better from the group, and so do they from themselves, and they understand that. My job is to keep myself honest and keep working hard around what we need to improve.
"Ultimately it's my responsibility, so if it's any one person's fault, it's mine. Maybe I didn't prepare the side well enough. So we'll have a hard look at what I do and how we train and what I do, because it's not always the players' fault – we're having a look at everything."
However the squad knows exactly what he thinks, describing the squad debrief as "a robust session" when some home truths were told.
"Simply, that level of performance isn't acceptable," he continued. "And if guys want to play like that, then they can't stay in the team.
"Unfortunately I don't have a complete set of players to change everybody so some guys will get another opportunity this week against Scarlets.
"I learned some valuable lessons (last week) on how I have to deal with this group of players. At the moment they need to be driven hard every day because if they're not, they switch off and that's just the nature of the beast.
"Not everybody switches off and not everybody's sloppy, but we've got to make sure the weaker-minded of the group play and work as hard as the others. We were making some positive signs but they weren't as positive as we would have liked them to be."
"I'd have liked to have been three wins from three going to Scarlets and gone there with some confidence. But the weekend we let ourselves down so we've got to have a reaction, front up and make sure we perform.
"We weren't the best team in the competition when we beat Cardiff, and we're not the worst team now we've lost to Treviso. We just fell flat on our faces on Friday."
Edinburgh now face Scarlets and Leinster, play-off teams both, on successive weeks with a visit to the champions up first.
"Scarlets have a better team and better squad (to Cardiff), they're very strong across the board full of internationals and British Lions," he said.
"They play a very good brand of rugby that's difficult to play against. You let them get on the front foot and play with ball in hand over the gain line then it's very difficult.
"We have to defend better than we did on Friday, we've got to front up like we did against Cardiff and we've got to go another step beyond that. If we don't it'll be an uncomfortable afternoon."