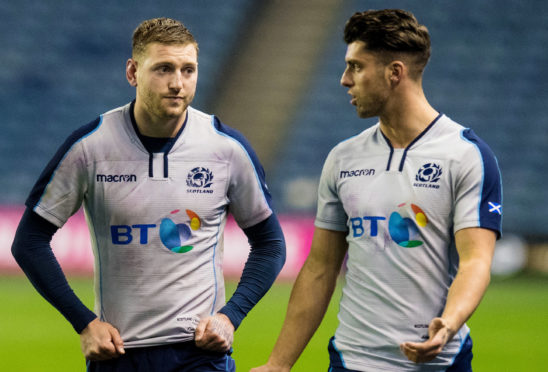 How are we all bearing up? Therapy sessions booked? Need a group hug?
It's been a traumatic three weeks of 6 Nations for Scotland as player after player has reported to the door of team doctor James Robson and, usually, thereafter "released to the care of his club". Some of us had the added trauma of mislaying their passport momentarily, but that's another story.
Depending on who you regard as a legitimate Scotland candidate, something like 26 players have been ruled out.
The four crocked during or since the Ireland game have all been significant players; Stuart Hogg, Ryan Wilson, Huw Jones and lastly, Finn Russell. They followed Sam Skinner and WP Nel from the Italy game.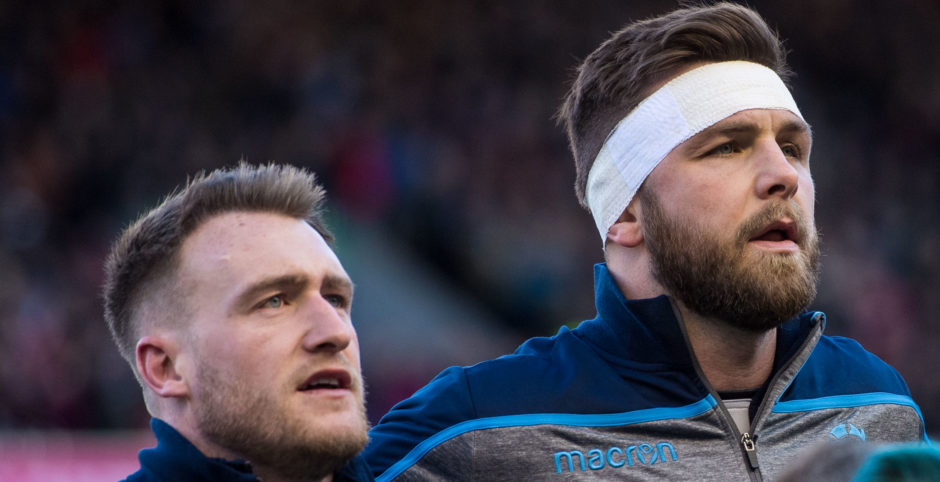 We'd already resigned ourselves to not seeing John Barclay, Hamish Watson and Duncan Taylor during this 6 Nations. We still haven't even seen Blade Thomson at all in a blue shirt.
You can make a very decent team from those hors de combat for this week's visit to Paris. Six certain first-choice starting players are out and you could argue about three more.
Clearly this goes beyond the realms of even this week's cliche coming from multiple mouths at the Scottish camp, `it's just the nature of modern rugby'.
I've heard many apocalyptic descriptions of the Scots' plight, the most notable being (I assume in jest, but not certain given the writer's fondness for hyperbole) that something of the nature of a bubonic plague had descended on Oriam, the Scots' base.
More mildly, disaster and catastrophe have been given a good airing.
Don't get me wrong, if a dispiriting defeat to Ireland hadn't demolished our delusions that this was a potential championship-winning team, the following blow of the loss of Hoggy and Finn has surely confirmed it.
But while some might regard that as worthy of apocalyptic language, this observer doesn't. In fact, a change in tack of Scotland's lofty ambitions for this Six Nations might actually benefit the team in the long run.
The championship is the bread and butter of European rugby life, and a luxury brand of both, no doubt. Clearly it's very important for sustaining the perennial Murrayfield sellouts, and the talk of being competitive in the Six Nations year-on-year from the camp is more than giving the idea lip-service to please the fans.
But this is a World Cup year, and matters in Japan in September and October take precedence. The main target is having everyone who counts ready and at top level then, specifically for the matches against Ireland, Japan and, hopefully after that, either New Zealand or South Africa in the quarter-final.
Of course, we'd take a Six Nations title before another last eight place in RWC, every time. But let's be pragmatic, with the injury list the way it is, that title's not happening this year.
BREAKING | Scotland stand-off Finn Russell has been ruled out of this Saturday's Guinness Six Nations Test v France.

➡️ https://t.co/e9CzHbwCKW pic.twitter.com/UdUAqym462

— Scottish Rugby (@Scotlandteam) February 19, 2019
Scotland did have an outside chance of it three weeks ago, if other key nations were struggling (news just in: they're not) and if the cards fell the right way (more breaking news, they didn't) and we were incredibly lucky with injuries (obvious to all; we weren't).
Back in January, to these eyes this weekend's game in France was the fulcrum of the season. Winning in Paris, which with a team at full strength should have been reasonably attainable, would end the run of poor away performances at major venues in the 6N and be a further step in the team's progress.
A win in Paris, reasonably, would mean that even a two-victory championship – rather than the three from the last two years – would still be acceptable.
Obviously with the circumstances now it really would be, but the examination is no longer the same.
In the gap between the final blow of Romain Poite's whistle two weeks ago and now, the 2019 Guinness 6 Nations has become a developmental tournament for Scotland.
The script has changed. Scotland are about to play at a venue they haven't won since 1999, and then they'll play possibly the No 4 and No 2 sides in the world on successive weekends.
With the current, fit personnel – and I actually think most of them are pretty good – any positive result out of those three games now becomes progress.
Gregor Townsend's penchance for risky selections is now wholly acceptable; indeed, to be commended.
I expect the coach to announce Peter Horne as Russell's replacement today, and have no issue with that.
But if he's the gambler, this is the time to get miles on the clock for Adam Hastings and other promising players.
One colleague balked at this idea earlier in the week because Hastings "played so poorly in December", and while that's true, it's not as if we're going to – or can – hold it against him forever.
Hastings, Magnus Bradbury, Chris Harris or possibly even Nick Grigg need to be given a proper blooding in the cauldron of Paris. Like Jamie Ritchie, Blair Kinghorn and Sam Johnson, such exposure to the highest level might be the making of them.
Since the Ireland game and the litany of injuries, the results and the place in the final table don't matter so much. It's time be fearless and throw the dice.