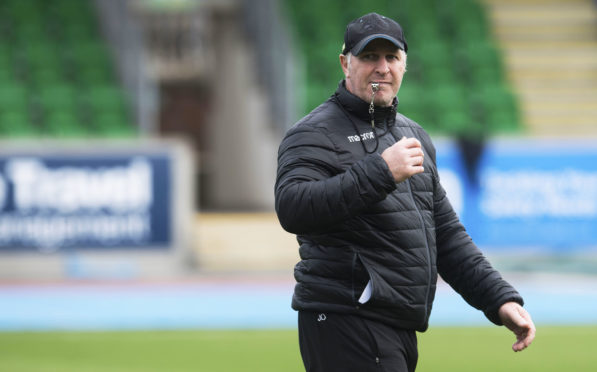 Glasgow have to get "the ABCs" right if they are to finally best Edinburgh's strong setpiece this season and book a return to the newly enlarged Scotstoun in the Guinness PRO14 semi-finals.
Victory over their rivals in the third 1872 Cup clash will secure a home semi-final in front of an increased capacity of 10,000 – with the final at Celtic Park a sizeable carrot for them  – and assistant coach Jason O'Halloran believes that there is real motivation heading into the post-season this year.
"We talked about last season a lot," said the coach, referring to Glasgow's cakewalk into the play-offs then. "The difference is that we have kept that edge on it, knowing that we have to win.
"We qualified last year with five games to go and found no real momentum after that, and it is really hard to re-establish when you lose it."
Edinburgh beat Glasgow comfortably at Murrayfield during that run and have won four out of the last five meetings between the sides, mostly based on the capital side's rock-solid setpiece under Richard Cockerill.
"I don't think there needs to be a huge tactical shift by us," said O'Halloran. "We just need to do what we a lot more accurately and be better round the ABCs of the game such as the setpiece, recycling the ball and tempo and playing in the right parts of the game.
"They try to get penalties through their set piece, kick for line-out and maul, look for field position and box kick brilliantly off Henry (Pyrgos). We cannot underestimate how important the scrum is and it's something we've been looking at."
Going into this year's play-offs, Glasgow are a far more mature side now, feels O'Halloran, who last year was publicly critical of Scottish players' general attitude compared to his native New Zealand.
"In rugby you talk a lot about honesty," he said. "I have seen some guys really get stuck into their team-mates around some aspects of the game, in ways that I had not seen the previous season.
"That says to me we are mature enough to stab each other in the belly and demand performances out of each other, and that was key to our victory over Leinster last week.
"Some of the talk in that forward pack was pretty confrontational around the demands they made from each other, particularly defensively."
Only one team is going to get what they want from Saturday night's game, but that motivation is not a particular diversion, added O'Halloran.
"This game does not need any extra edge," he said. "It will be interested to see the tactical approach by Edinburgh because to have any chance (of qualification) you would think they have to be focused on four tries.
"Whether that means they slightly deviate from their usual game plan it will be interesting to see. We are pretty much expecting the same formula we cop every time from them which is a massive focus on set-piece, a real good kicking game and try to suffocate and frustrate us."
The Warriors do expect to have co-captains Callum Gibbons and Ryan Wilson available this week – Gibbins has recovered from a head injury while Wilson will return from the knee problem that curtailed his Six Nations in just the second game.
"We are hopefully both these players will be right, we just have to tick a few boxes to make sure they are okay from a physical point of view," added O'Halloran.
"I would image Ryan in particular will be very keen to get on the field. If we get this right there is a three week gap until the semi-final, and if you want to be part of the picture for the semi you really need to get out there this weekend and play really well."