PICTURES: Scotland squad take training for Rugby World Cup to sunny St Andrews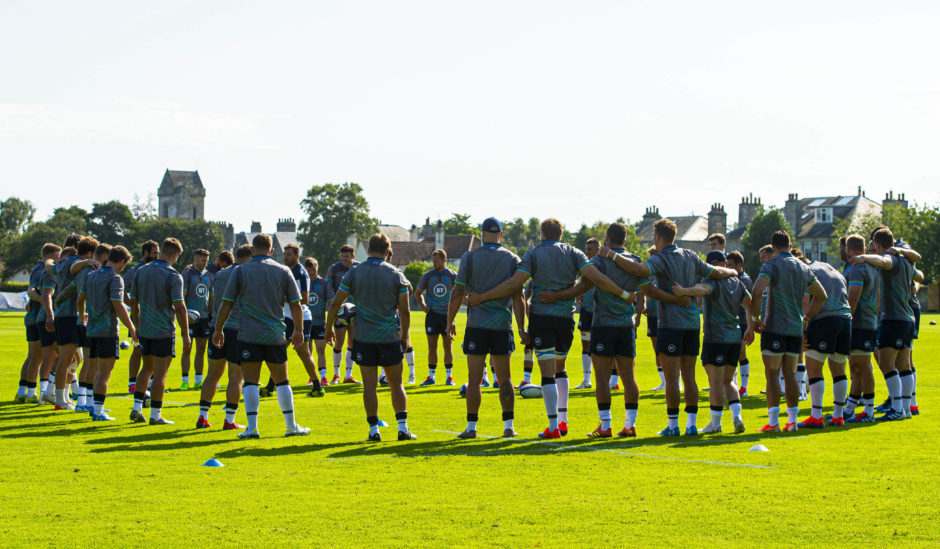 Finn Russell may be among the more experienced members of the Scotland squad going into the Rugby World Cup but if you think that maturity will cause him to go to a more conservative style…think again.
The stand-off will turn 27 during the first week of the World Cup in Japan, and is one of the survivors from the 2015 campaign in England which ended in such controversial circumstances in the quarter-final against Australia.
He was barely a year and a half into his professional career then, but four years on with 44 caps under his belt, a season complete in France's Top 14 and a reputation as one of the world game's most exciting players, one key thing has not changed.
"Yes, I've got a lot more experience now, but I am not going to change the way I play regardless of being more mature or the experience I get," he said at the Scotland squad's latest camp at St Andrews .
"I suppose I can look back and say 'I tried this pass before and it did not come off' but the chances are that I have tried it before and it did come off.
"If I see a chance I am going to keep going for it. Until I get to Greig's (Laidlaw) age and my body starts slowing down a bit, maybe then I will , but until then I won't start changing the way I play at all."
A case in point was the "no look" pass that successfully sprung Sam Johnson for the try that took the lead in the epic comeback in the final 6 Nations game against England, when Russell froze the defence by looking in the opposite direction to where he was directing the pass to his centre.
? The Scotland squad returned to training this morning with a focus on skills, srummaging and shape, before a series of conditioning-based games.

This week also sees the first wear of our new training kit ? pic.twitter.com/4zfFA6NhN0

— Scottish Rugby (@Scotlandteam) July 30, 2019
"Yeah, I've done that pass a lot," he admitted. "I have played a lot with Sam at Glasgow so he knows to expect these passes and is a great player so he can catch them the way he did.
"But I have thrown that pass, I don't know how many times. Chances are that sometimes it has gone forward, sometimes it has worked, and sometimes someone has dropped it. But it doesn't mean I am going to stop, because it is a good thing to do."
One thing that has changed is that Russell isn't slow to put forward his views about how the team are going, but he expects a constant, collective debate involving players and coaches to get to the right place for Scotland to succeed.
WATCH | The Scotland squad put in another big shift as training continues ahead of the Rugby World Cup in Japan #AsOne pic.twitter.com/yYB3ZjeN7h

— Scottish Rugby (@Scotlandteam) July 29, 2019
"With all players and coaches you need discussions like that and it has to be open and honest," he said.
"Whether that is myself or another player, you need to have these discussions and say what you think. I suppose even a couple of years ago I wasn't as comfortable doing that.
"Now we are tight as a group so definitely it is easier for anybody to speak up and have an input. To me it doesn't matter if you are the most capped or your first cap, I would be encouraging the young guys, even if they don't have the confidence to say it in front of the coach, to speak to myself, Greig, Rambo (Stuart McInally) or anyone in the team.
"Speak to one of us and we will get the point across if we need – as long as we are getting the information in, then the more experienced players can put it across the way we see best."
Two weeks into their second stretch in camp, the Scots will get a bit of free time with golf and a cricket match on the beach at Elie planned, but there is still a firm focus on the need to advance on the 6 Nations.
"The Six Nations was frustrating – we might have had an amazing half or a great 60 minutes and then either fall away at the end or not perform at the start," admitted Russell.
"It's been more fitness and conditioning in the sessions we've had, but I think the more we get into rugby the more those conversations about in-game stuff will start to come out.
"We need to build a consistency in training, whether it's just simple hands or the shape – there's small things we can do in training to hopefully lead into the games and the consistency will come.
"And I need some more consistency for myself, but I'm still going to keep playing the way I'm going to play; I just need to be in the best shape physically and mentally that I can be."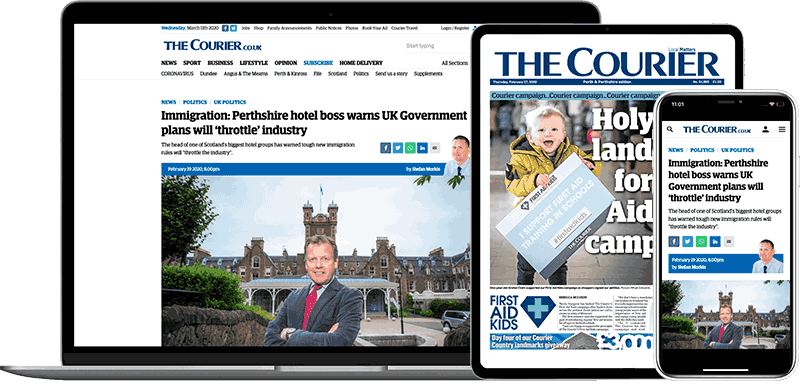 Help support quality local journalism … become a digital subscriber to The Courier
For as little as £5.99 a month you can access all of our content, including Premium articles.
Subscribe