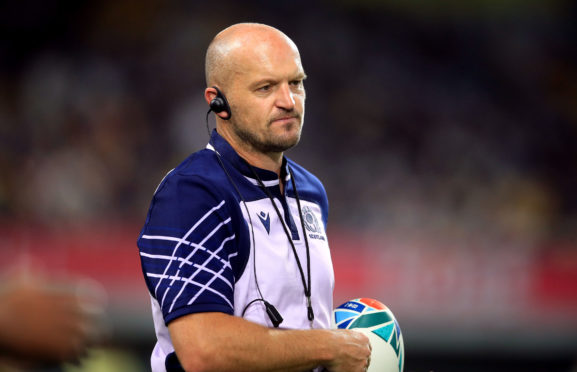 Gregor Townsend's carefully laid plans for dealing with the scythe hanging over Scotland – just four days between their last two pool games – since this World Cup schedule was announced have been long in the planning.
Since the summer of 2018 in Resistencia, Argentina? That's when Townsend picked Fraser Brown at openside, had a back line contained both Horne brothers, Adam Hastings and Blair Kinghorn. George Horne scored twice that day and Kinghorn too as Scotland won 44-15.
The head coach said he hadn't been thinking about the game against Russia and the four-day turnaround when he made that decision, but he's been perfectly prepared to put Brown in at 7 before – he once started the hooker there in a European Cup game in Bath for Glasgow, and the player's seen action there in emergency situations.
Brown was even preferred to replace Hamish Watson against Ireland when the frontline openside got injured in the opening game, so you could with hindsight see Townsend's thinking all along.
Now we're finally at this point, the head coach is able to deal with the short turnaround fairly easily. 14 of the 15 who started against Samoa – and will likely start against Japan – get some sort of rest, either out of the squad or on the bench.
Players are accustomed to only slightly longer turnarounds in league and European rugby, with games on Sundays and Fridays reasonably common. Scotland's strength and conditioning team have been planning the recovery process for months and believe they can minimise the effects of playing two full-on test matches so close together.
Japan's infamous five day turnaround in 2015 was exacerbated because Eddie Jones, their coach then, chose not to rotate his team. But that was far more difficult as the two games they had to play were against the two teams favoured to progress from the group, South Africa and Scotland.
It's an example of how so-called Tier Two teams have been treated in the past in World Cups, and it seems fitting that Japan as hosts have been afforded the easiest schedule in terms of good rest between games at this one.
Townsend calls squint feed call "incredible"
It's in the books now, but did Gregor Townsend see the strange crooked feed call by referee Jaco Peyper in the dying minutes of the Japan-Samoa game? He most certainly did.
"I think it was an incredible call," he said. "I have never seen a crooked call feed in World Cup or Six Nations (this season).
"It's not something that's been reffed and there's an agreement there is more latitude for the scrum half putting the ball into the scrum to because you are the team who has won the scrum.
"To see it in World Cup really surprised me. To see it come in added on time (in that game) was an even bigger surprise."
Osaka's peh
Before leaving Osaka, your correspondent simply had to go to the Horai shop, which sells the local version of a Dundee peh.
Except, nowhere in Scotland is one of our favourite foodstuffs loved to this degree. It seemed there was a permanent queue 15 to 20 people long at the 551 Horai shop in Shin-Osaka station every time I passed it on my way to Scotland's base in Kobe.
Horai sells nothing much more than a pork dumpling called butaman, all hand-made at establishments in Osaka. The makers say they sell 170,000 of this plump delicacy every day across Western Japan, helped no doubt by the local superstition that it is good luck to buy an even number of them.
Not being particularly hungry, your correspondent risked misfortune and bought just one. It was nice enough, pretty peh-ish to be honest. But blame me by all means if some more dire luck befalls Scotland.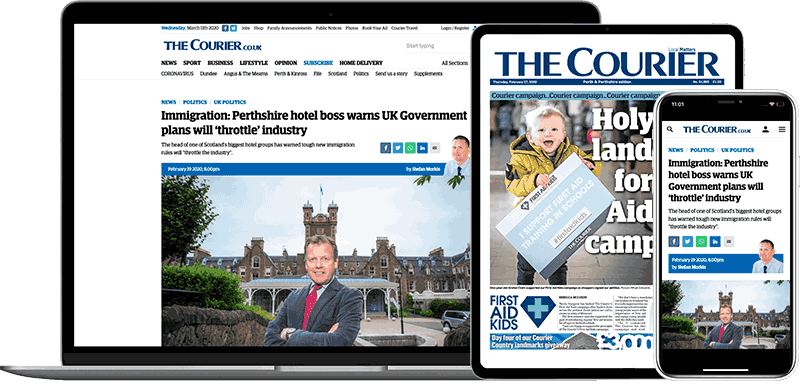 Help support quality local journalism … become a digital subscriber to The Courier
For as little as £5.99 a month you can access all of our content, including Premium articles.
Subscribe