It was an emotional weekend for thousands of Scots music fans as one of the country's most famous and best-loved bands played their final ever shows.
The foot of Stirling Castle was the setting for Runrig's "Last Dance" as the Celtic rockers, who formed on the Isle of Skye in 1973, played two sold-out concerts on Friday and Saturday evening.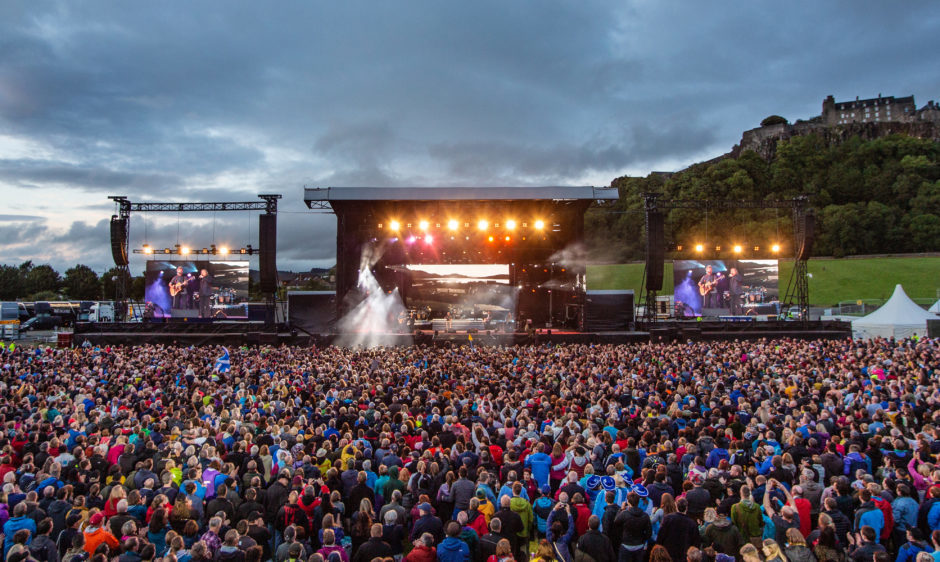 Some 45,000 people are said to have flocked to City Park for the gigs, which both lasted more than three hours and saw support from the likes of Julie Fowlis and the band's former frontman Donnie Munro.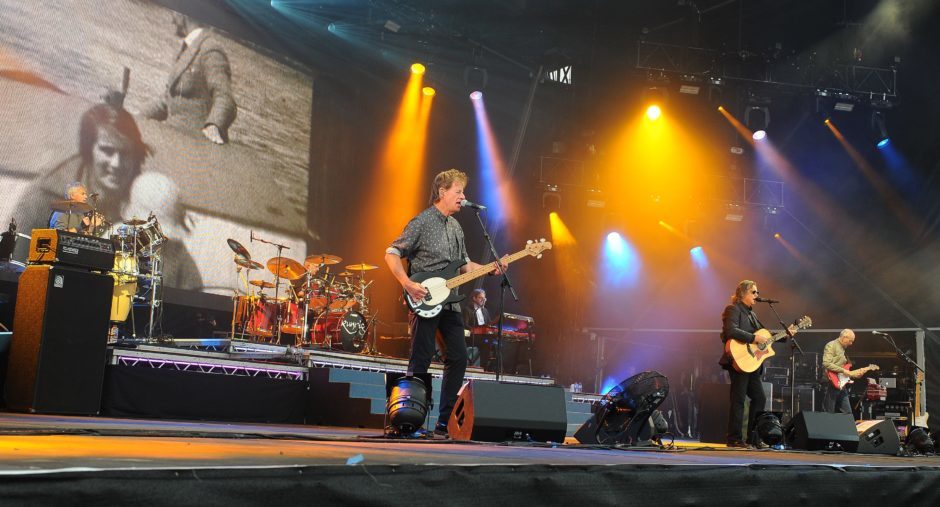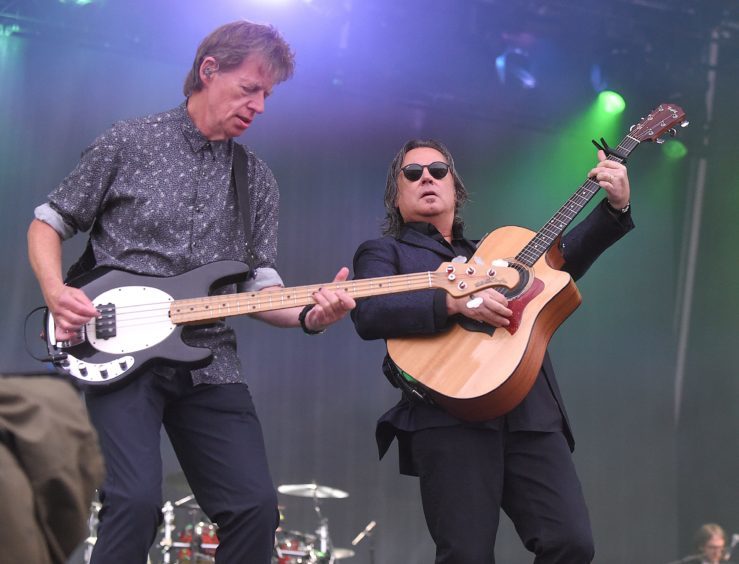 Runrig fans from across the world made their way to Stirling for the gigs.
Emotions were running high among both band members and the crowd alike, with beloved guitarist Malcolm Jones shedding tears on stage as the band addressed the crowd at the end of the shows.
Runrig took the time to thank their fans and many others who have formed part of their story as the curtain was brought down on more than 45 years of music.
The identical setlists on both Friday and Saturday were full of classics including Skye, Alba, Protect and Survive, The Stamping Ground, Pride of the Summer and Every River.
Fans embraced and shed tears as both gigs ended with rousing renditions of Loch Lomond and an acapella version of Hearts of Olden Glory.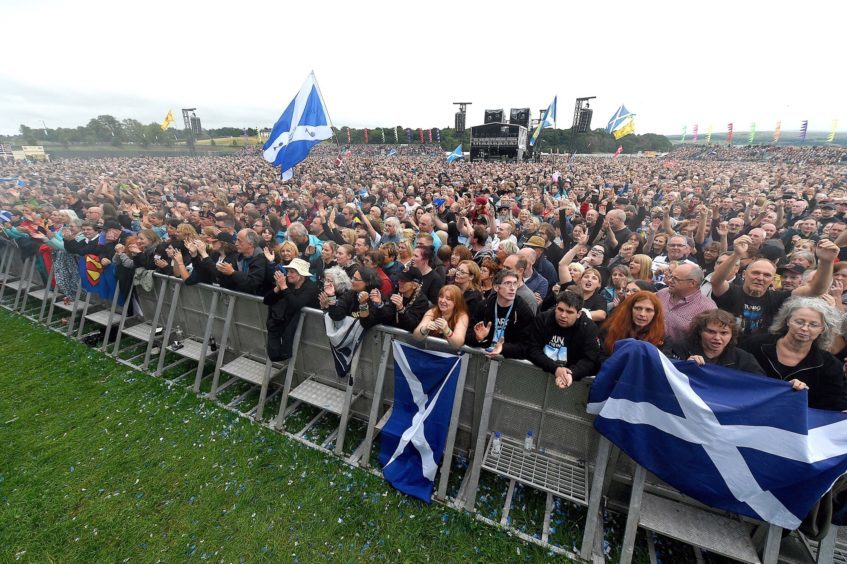 The event was one of the biggest the Scots rockers have ever staged.
Runrig rose to fame in the early 1970s with a mixture of Gaelic and English language songs celebrating Scotland's culture and landscape. Throughout the years the group amassed a huge, loyal fan base across the world.
The band's incredibly popular version of Loch Lomond has become an unofficial Scottish national anthem sung by both rugby and football fans at national games.
Taking to Twitter on Sunday morning, the band simply posted: "Thank you, for everything".
Thank you, for everything.

— Runrig (@Runrig1973) August 19, 2018
The post prompted an outpouring of emotion from Runrig-lovers, who had took to social media across the weekend to share photographs and videos of the final two shows.
30 years ago, possibly to the day, I was given a cassette to listen to whilst I camped on a hill in Sutherland. Tonight #Runrig retired in awesome and emotional style, and I'm so glad I was there. 💔 #TheLastDance pic.twitter.com/JPwqBhCwes

— Rebecca Fraser (@RebeccaFraser4) August 18, 2018
@BruceGuthro Thank YOU for amazing 27 years and 79 brilliant shows. I hope I see someone of you again pic.twitter.com/FtCpABTntz

— snowy68 (@sschnee68) August 19, 2018
Seeing the smoke settle from fireworks at #Runrig #TheLastDance around @stirlingcastle had me thinking how it may have looked back in the day after attack with cannons and other weapons frantically firing in an attack. #HistoricalFiction @welovehistory minus bigwheel obv lol pic.twitter.com/MqwCJIkywH

— Q4pics (@Q4pics) August 19, 2018
Runrig gig. Stirling Castle lit up. Tremendous gig. pic.twitter.com/jJqjkGaIoO

— James Westland 🏴󠁧󠁢󠁳󠁣󠁴󠁿🇪🇺 ⚒️ (@geologymull) August 17, 2018
Still stirs the blood. Thanks for all the dancing and singing#runrig ? pic.twitter.com/s4188xNirX

— MaryMo (@MaryMo35757168) August 18, 2018
Amazing, emotional day yesterday. Watching Malcolm at the end put a lump in my throat and tears in my eyes. I've always loved Hearts of Olden Glory and it means even more to me now. Thank you for your music, it's been with me almost all my life. Forever my favourite band.#Runrig

— Fraser Mackie (@frasermackie11) August 19, 2018
On Monday afternoon, the band took to Facebook to address fans.
The group posted: "What a weekend. Two shows that none of us will ever forget. As we're sure you can imagine, we have been inundated with messages (into the thousands) from all of you wishing us the best for the future.
"These mean a lot to us and we're going to try to read all of them but, regrettably, we simply can't reply to everyone. Please accept our apologies for this.
"We'd like to thank all of our past members, without whom we couldn't have come so far.
"So thank you Blair Douglas; the late Robert Macdonald; Donnie Munro; Pete Wishart; Richard Cherns and Campbell Gunn.
"We would especially like to thank our ex-manager, somebody who, in years gone by, would walk through brick walls for us – the late Marlene Ross.
"From the early development of the band, we'd like to thank Iain Macdonald, Niamh Mackay and our old friend, colleague and record producer – the late, great Chris Harley.
"We'd like to thank our road crews, again far too many to mention over the years. Some we've had a fleeting relationship with and others have stayed for the duration and were still with us over the weekend.
"From within our own organisation, there are two people that we simply couldn't exist without: in our office in Aberdeen, Mike Smith; and our seventh member, our rock, our minister without portfolio but master of everything, the indefatigable Mark Green.
"In addition to all of the above we must thank our families for supporting us through all the years and for putting up with us being away for so long! We couldn't have done it without you.
"And to you, our dear friends and audience, we thank you from the bottom of our hearts. Thank you for the 45 years of memories you've given to us. We will not perform on stage as Runrig again, but the music lives on.
"Our social media pages will remain active indefinitely and we will continue to update you with news of any legacy projects.
"Once again: thank you, for everything. And, for now, goodbye."
Thank you Runrig,members past & present. You have given us so much, ive been a fan for 32years & ive loved every second.i was lucky to be at both last dance shows & i will truly never forget them. Thank you Runrig.💔

— Stevie Mckenna (@lennonellie21) August 19, 2018
Long treck from the homeland of Runrig to #TheLastDance at Stirling with the fantastic backdrop of Stirling Castle. Looking forward to seeing them a celebration twinged with sadness that it is the last time! pic.twitter.com/y1kG1lDKi2

— Ian Blackford (@Ianblackford_MP) August 17, 2018
I wondered what Malcolm was doing behind the guitar and guessed tears 😢. The same as many of us there.

— John (@JWCChristiansen) August 19, 2018
Thank YOU ❤️ Last night was emotional and heartbreaking but an amazing night to be part of, I'll never forget it. I could never describe what you all mean to me. Thank you. (Also, please give Malcolm a massive hug from me! 💔) pic.twitter.com/ajJW7G5Gbp

— Lea 🇪🇺 (@leasville) August 19, 2018
One of the #Glaschu buses is on its way to #Runrig #TheLastDance!
Taking my auld man along as it was him that made me a lifelong @Runrig1973 fan!
Runrig's importance can't be underestimated, they paved the way for the explosion in popular Scottish folk/rock music. Thank you. pic.twitter.com/8JCZGO1iWX

— Gavin Newlands MP 🎗 (@GavNewlandsSNP) August 17, 2018
You know what struck me about the #Runrig gig last night in #Stirling ? No one of "type" of fan. There were groups of teenagers who knew every word, elderly couples, Black, White, Asian fans leaping around, entire families. All there for love of Runrig's music.

Not a bad legacy.

— Pomona 🍎 🏴󠁧󠁢󠁳󠁣󠁴󠁿 🇪🇺🌛🌕🌜 💙 (@PomonaUK) August 19, 2018
What a setting for a Saturday night fireworks display. #Runrig you did everyone proud tonight. What a performance and farewell. #stirling #castle #scotland pic.twitter.com/gi0Z5YskwU

— Scott McLean (@ScottLMcLean) August 18, 2018
Runrig also said a DVD of the gigs will be released.
Announcing The Last Dance in September last year, Runrig's percussionist and main songwriter Calum Macdonald said: "This has been an enormous and difficult decision for us, but through the machinations of longevity and circumstance, we feel that the timing is now right, for a positive and celebratory conclusion."
You may walk and you may run. You leave your footprints all around the sun 💙🏴󠁧󠁢󠁳󠁣󠁴󠁿 #Runrig pic.twitter.com/5bkC5jCPMK

— The Aye Life (@TheAyeLife) August 18, 2018
Thank you guys. It was a very emotional night. pic.twitter.com/5wEUVA8cfp

— mrderekpowell (@mrderekpowell) August 19, 2018
Videos of the gigs were also posted to Youtube: