Noddy Holder has said that he was "more worried" for his family when he was given the news that he had six months left to live.
The former frontman of Slade, 77, was diagnosed with oesophageal cancer five years ago, and said that he was put on an experimental form of chemotherapy treatment that had not been tried on "anyone over 60".
Speaking about his reaction to the diagnosis during an appearance with his wife Suzan Holder on Channel 5's Jeremy Vine show with Alexis Conran, the musician said: "I was more worried for my family, how they were going to react, than I was for myself really.
"I went eventually to The Christie hospital in Manchester and I said, 'Well is it six months? Is that it? Is that the end of the line?'
"And they said, 'Well, the only option you've got is an experimental treatment that we've never ever tried before, we've had some success over the past 12 months with it, but we've never tried it on anyone over 60'… because it was very, very hard going.
"He said, 'But your positive outlook and your mind could help you, and are you willing to take the trial on?' and I said, 'Well, what choice have I got really?…' and I tried it, it was hard going, very hard going, but five years later I'm still standing."
Holder said that he kept his cancer treatment a secret for five years as he "didn't want the attention."
"I wanted to deal with it in my own way," he said.
Mrs Holder revealed the musician's diagnosis in a column for Cheshire Life magazine, where she said that he had coped "with amazing good humour and breath-taking bravery".
Speaking on the Channel 5 show, she said that she "found out the definition of climbing the walls" when she went to appointments with Holder.
"I found there was one moment where I was trying to get out of the room vertically," she said.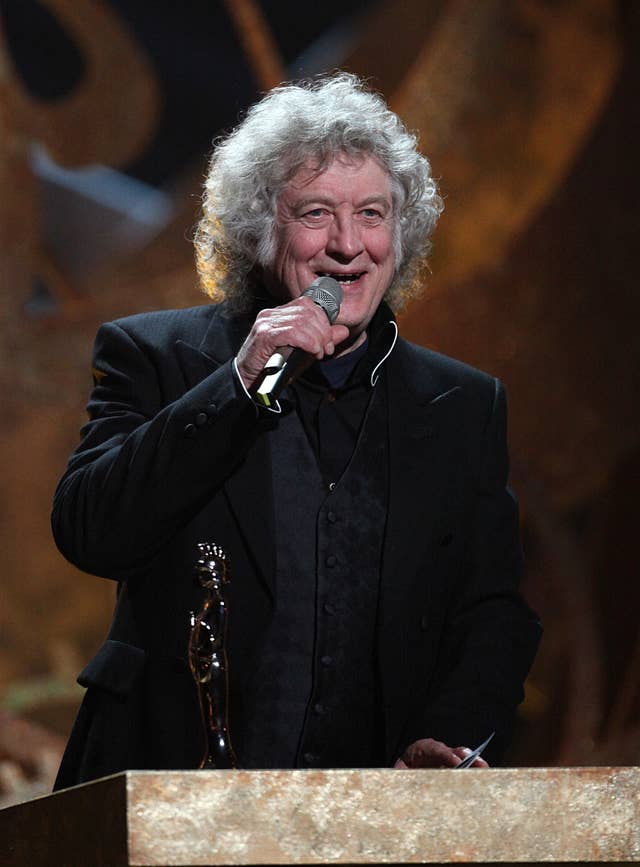 "It was unbelievable. I did fall apart. I got out of the room to fall apart, but unfortunately, you (Holder) knew that's what was happening.
"I pulled myself together as quickly as possible, and I've been with him to every single appointment he's ever had and obviously we've gone through all of that together."
She added: "There's lots of moments in rooms, small windowless rooms of people just shaking their heads going, 'I'm really sorry, but there's nothing', and that's what we were told.
"So for him now to be here five years later is incredible, is not where we thought we were going to be but it's brilliant."
Until 1992, Walsall-born Holder fronted the rock band Slade, known for singles that include Merry Xmas Everybody, My Oh My and Far Far Away.