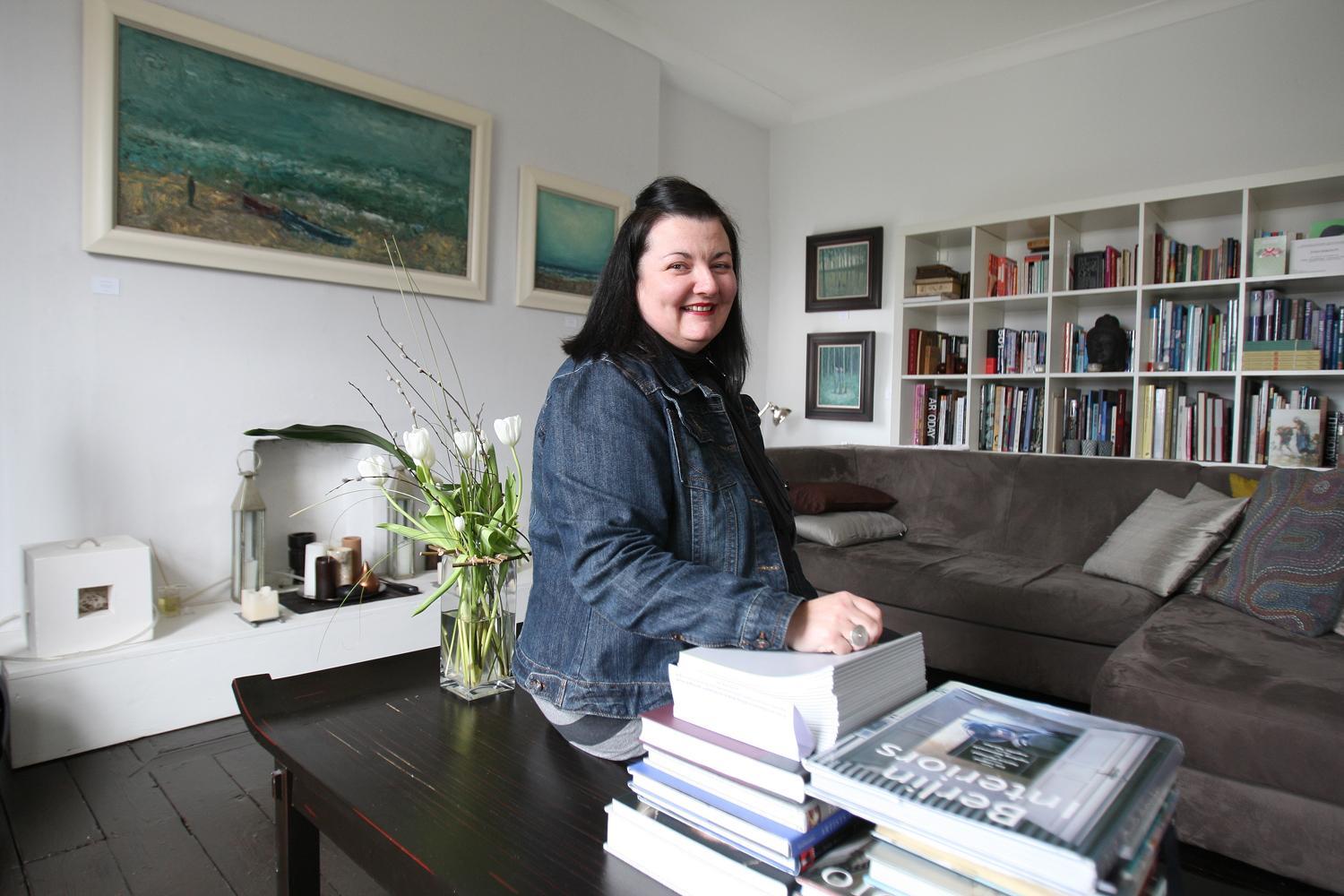 Montrose art and curator Kim Canale has established a reputation for exhibiting contemporary art in her living room, kitchen, bathroom and on the stairs.
"I'd love to open a gallery but that is a bit out of my reach, so I have turned my home into a gallery," she said.
"Some of the top art galleries set up their space to look domestic because it is less intimidating."
Her company, Wall Projects, is based in the welcoming atmosphere of her home in Wellington Street, Montrose and although an artist herself, she is more at home talking up other artists' work.
She holds several exhibition in her home-gallery each year as well as curating other events around the UK.
"I work with both first-time buyers as well as private and corporate collectors worldwide," said Kim.
"I returned to Montrose with the aim of promoting some of the most exciting contemporary art in Scotland.
"Everybody needs a bit of art."
Her latest show features Glasgow-born artist Stuart Buchanan, who now lives in Joan Eardley's former home in Catterline.
His move to the area came about four years ago when he was appointed artist in residence with Aberdeen City Council.
"Previously my work was purely figurative, now the figures have shrunk and they are figures in a landscape," he said.
He has been inspired by his surroundings and notable artists such as Eardley as well as Annette Stephen and Lil Neilson.
"My exhibitions are open by either invitation or appointment," said Kim.
"It is not a formal arrangement just phone to check I am at home."
The exhibition is on until April 17.
Anyone wishing to view can contact Kim on 07714368203.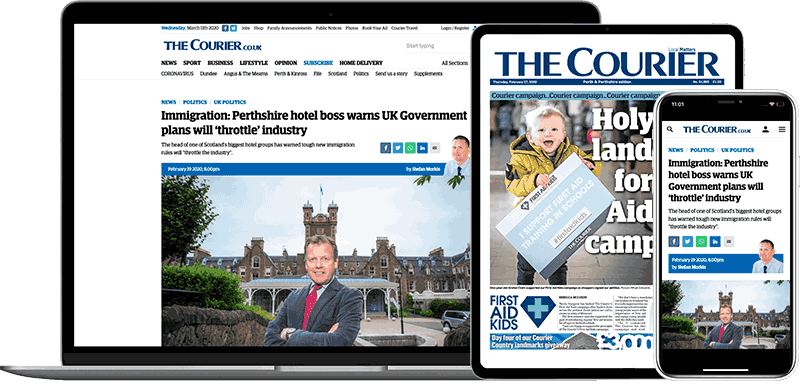 Help support quality local journalism … become a digital subscriber to The Courier
For as little as £5.99 a month you can access all of our content, including Premium articles.
Subscribe