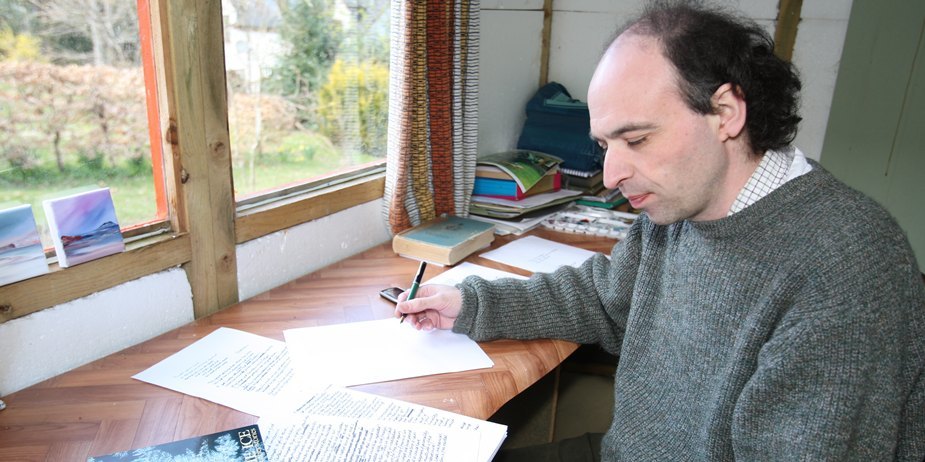 They're tricky things, short stories. You would think, in an era of little time and less concentration, that a short, pithy, concise read would hit the spot with those who are perpetually juggling too much to do, with too few hours to do it in.
However, the nature of this particular literary beast seems to be that, with every word counting and with a built-in intensity and depth of meaning in every phrase, they take a bit more serious reading and attention than sits comfortably with the time-poor.
It may be easier to read or perhaps more truthfully, to skim a couple of hundred rambling pages of a lengthy novel than give yourself the more difficult task of getting to the heart of a deep and dense tale.
Having said that, the short story is enjoying something of a revival, with short story magazines appearing and new and competitions encouraging beginners and veterans to tackle the format.
Kenneth Steven is a man whose way with words has earned him a following among readers and poetry lovers. He has published half a dozen books and the recent publication of Island, a personal selection of his own work, is a landmark in his writing career.
It represents 20 years of work, some of his better-known poems and a clutch of new and recently written pieces.
He said, "It was a lovely thing to be able to do and an interesting balancing act. The poems that readers speak to you and write to you about often aren't ones you would have picked out yourself as something special or even particularly good.
"Having that other viewpoint makes you look at your own work and see it differently, literally through someone else's eyes…
"Everything needs a little editing but these kind do tend to arrive very pure, in a pure descent onto the page."
Kenneth mostly writes in an Aberfeldy cabin, and has long been fascinated by both land and sea-scapes. Island's title is an indication of his love of the islands of the Scottish west and north, but also in the sense of an island being a landfall, a pause to view what is going on around you, to reflect and consider where you are and what it means to you.
His love of poetry is a permanent thread in his writing life but for some time now, his love of the short story has been growing. This resulted in a collection published this month, The Ice and other stories.Found in translationHe describes them as a different world of writing for him. "I've been struggling with the short story, a genre I love, for years now. I've had a few rejections and despaired of mastering the form but what changed for me was translating the stories of a Norwegian writer, Lars Saabye Christensen, into English.
"The originals were so well-crafted and beautiful that these weren't just literal translations, they were an attempt to capture the atmosphere, the movement and music of the stories. I really had to work to learn the art of that and by some kind of osmosis, I think I absorbed a lot about how to write such things in the first place."
He reckons the 12 stories in the collection took five years to write. The leading story of the set, The Ice, is based in Perthshire and is about bullying. It has been dramatised by BBC Radio for a programme on the subject that Kenneth took part in and he credits the BBC with supporting and encouraging his writing by offering help and constructive advice and by accepting several of his stories for broadcast on Radio 4.
He said, "Funnily enough, I wrote The Ice in the garden cabin I use in sub-zero temperatures during the very coldest part of winter. But it was actually long before this last, terrible weather. It's rather fascinating and eerie to me that it's being published now, just after one of the worst winters we have ever had."
Kenneth travels widely to literary events and workshops and has also produced an impressive set of children's books. Two new ones, Stories for a Fragile Planet and a picture book for Edinburgh imprint Floris, will be out shortly.
Island, Collected Poems is published by Saint Andrew Press in hardback at £14.99. The Ice and other stories is published by Argyll.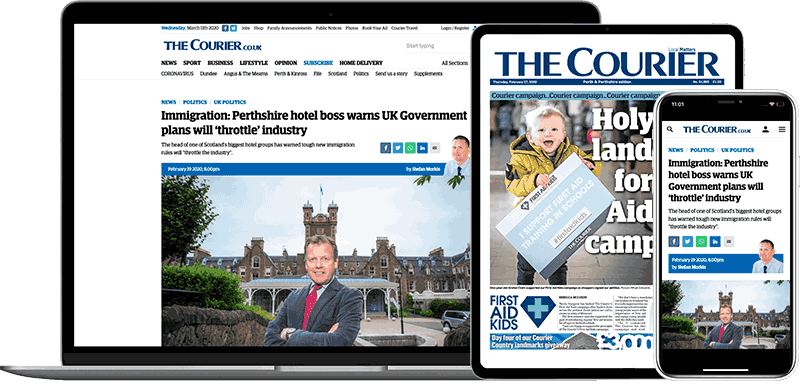 Help support quality local journalism … become a digital subscriber to The Courier
For as little as £5.99 a month you can access all of our content, including Premium articles.
Subscribe