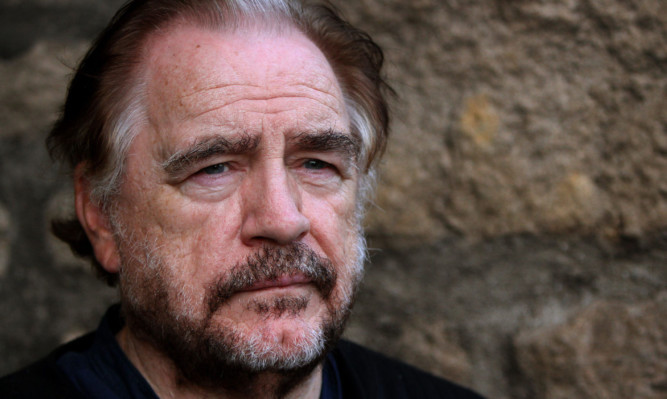 Actor Brian Cox has quit Labour to join the SNP, accusing his former party of ditching its founding principles in a parting shot at Jim Murphy and Ed Miliband.
The Dundee-born X-Men and Bourne Supremacy star, who was once invited to Downing Street by Tony Blair after a high-profile role in the former Prime Minister's election campaign, gave a scathing verdict on "empty rhetoric" of his former party's leaders north and south of the border.
Mr Cox, who campaigned for a Yes vote in September's independence referendum, said Labour's position during the campaign had spawned "disillusionment" across Scotland.
The 68-year-old claimed the SNP "is the party taking forward values of social justice and represents Scotland's best interests" before revealing he has decided to join the Nationalists.
Dundee became known as Scotland's "Yes City" after 57% of the electorate voted in favour of independence.Blog:Brian Cox's defection to the SNP is a hammer blow for Jim Murphy and LabourIn a letter to Labour general secretary Iain McNicol, Mr Cox wrote: "The people in Dundee, particularly in the Labour Party, showed great fortitude in their choice of socialism and independence and are very much on the right road.
"Their position was severely undermined by the empty rhetoric of leading members of the party. This has led to great disillusionment with the party throughout Scotland and my position merely reflects that disillusionment.
"I always believed the Labour Party stood for social democracy but sadly I no longer believe they do and, as I say, it is with deep sadness that I am resigning from the party a party I believed in but has now failed in the last few years to live up to its basic principles.
"I feel the Scottish National Party is the party taking forward values of social justice and represents Scotland's best interests and that is why I have, like many other Labour supporters, decided to become a member of the SNP."
Previously, the Dundee University rector has sparked speculation of a party switch by describing First Minister Nicola Sturgeon as "a beautiful flower" and praising Alex Salmond's "vision" as a political leader.
He also recently warned Labour it must modernise to prevent the rise of "unhealthy English nationalism" as he advocated "the need to change the political system across the islands."
Scottish Labour's deputy leader, Kezia Dugdale, said: "Brian Cox is a great Scottish actor whose commitment to the arts is unrivalled.
"He has been a great Labour supporter and I'm sad to see him leave. I hope to catch up with Brian soon to talk about how Scottish Labour can help to support the arts in Scotland, particularly TV and film."