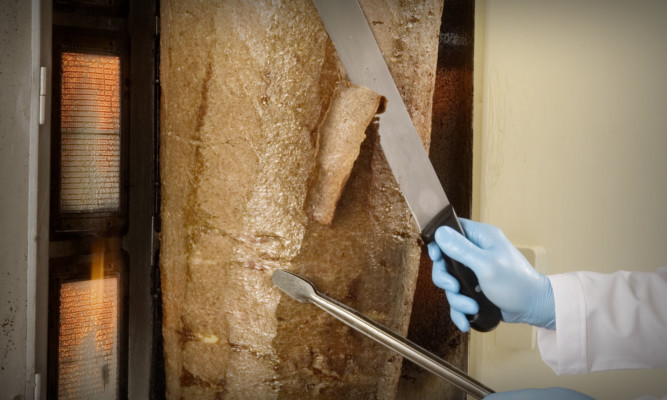 A proposed crackdown on dodgy fast-food restaurants will be a huge boost to Dundee, a city business chief has said.
Under new plans, almost 30% of late-night takeaways in the city could be given just four weeks to stop serving unhygienic food or face closure.
Alison Henderson, chairwoman of Dundee and Angus Chamber ofCommerce, welcomed the move by council officers, which she believes will make the City of Discovery a more attractive place for tourists.
She said: "This is a good thing and hugely important.Food hygiene and health and safety is a really basic but key part in building a world-class hospitality and customer service. This is a really important part in building that reputation in the city."
As part of the proposed crackdown, any business failing to meet rigorous cleanliness criteria will be quizzed by environment officers.
And if they fail to improve, the late-night eateries could face closure.
Last year, The Courier revealed that Dundee's food businesses have the worst hygiene in Scotland.
Environment convener Craig Melville agreed with Ms Henderson that theproposed crackdown was important for the city.
"The health officers take thesematters extremely seriously and rightly so," he said. "It is a health and safety issue and if improvements are required they will recommend that.
"Establishments will have to adhere to the recommendations or go before the licensing committee and explain why. This is an example of officers working hard to help the people of Dundee."
A total of 18 late-night caterers are currently on the council hit list of restaurants rated "improvement required".
A report by council officers states: "If a food business falls short of the legal standard it is classified as 'improvement required'.
"It is reported that 27% of late hours caterers are listed on the scheme as 'improvement required'.
"It is recommended that a new condition be included on all late hours catering licences requiring that they achieve the FHIS pass standard within three months of the grant of the licence and that any whose rating subsequently becomes 'improvement required' should rectify all contraventions within one monthand request a re-inspection by environmental health officers.
"On an ongoing basis any business not achieving the pass standard within three months of opening or being rated 'improvement required' will be reported to the committee to explain why the standard of hygiene has not improved."
Councillors will be asked to consider the proposals at a meeting of the city's licensing committee on Thursday.