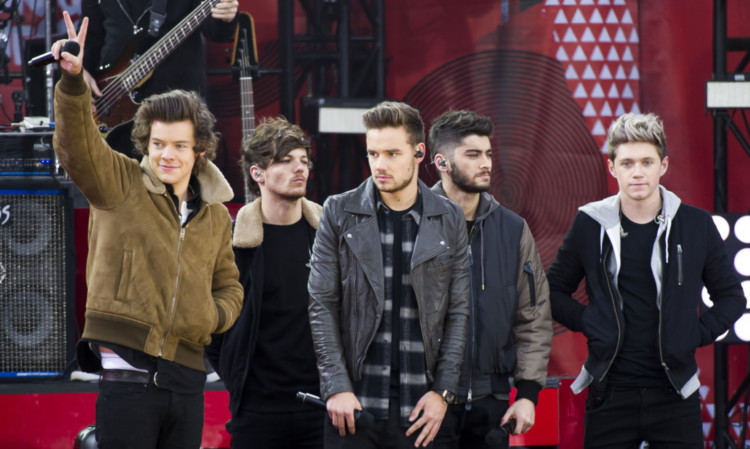 The biggest boyband on the planet are providing a Christmas surprise for sick children at Ninewells Hospital in Dundee.
One Direction have paid for a Christmas toybox worth thousands of pounds to be sent to children at the hospital's oncology ward.
It is the second year in a row that One Direction have sent Christmas goodies to Dundee. The group also sent out VIP tickets earlier in the year so children on the ward could see them perform live and meet them afterwards.
One Direction began to send gifts to the oncology ward after Zayn Malik's mum, Tricia, was contacted by Charlie Kean, who runs the Children's Fund charity.
She got her son and bandmates to send a box of Christmas presents last year, which included signed programmes and merchandise as well as toys.
Now, a second box has been delivered for Charlie to hand out this year.
"We were sent 36 VIP tickets so that kids from the ward could get to meet the band this year," Charlie said. "And Zayn's mum sends us stuff all the time and will text to ask about children she's met.
"The lads are all out of this world. They are really normal, down to Earth and some of the nicest boys in the world."
He added: "The kids are over the moon. This is the biggest boyband in the world and they are idols to a lot of the children."
However, the group are not so impressed with Charlie's dress sense.
"In the photo they're taking the mick out of my tie," he said.
"It's got smiley faces on it something I wear to cheer up the children."
Charlie has already collected more than 3,000 gifts as part of his Bring a Smile for Christmas campaign and aims to reach 25,000 by the time Christmas rolls around.
Last year more than 25,500 toys were donated and then distributed to needy children in the Dundee area.