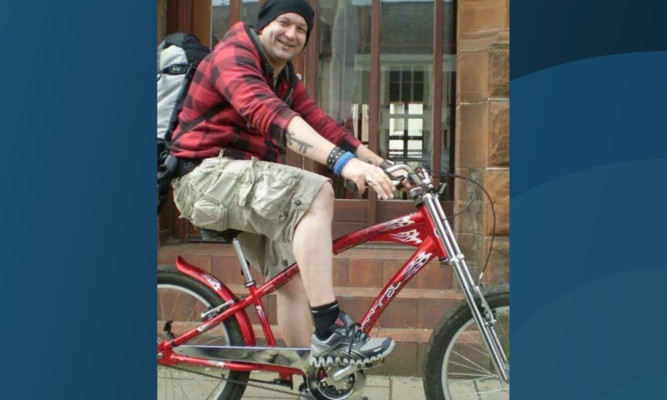 An Arbroath man has had a stolen bike returned in better condition than before.
Douglas Illingworth, 36, had his custom-built chopper stolen in May then his second ride, a red beach cruiser, was taken last week from the same spot.
He said: "A neighbour had given me my only lead, saying they thought the thief had been a guy with black hair, covered in tattoos, wearing a bright green T-shirt and shorts and so several people got back in touch.
"In the end, a woman phoned me saying she thought her dad had purchased my bike from someone and wanted to come and return it."
Mr Illingworth was shocked to find it had been given a complete facelift.
"He'd completely fixed it up, put new handlebars on it and repaired the brakes," he said.
"Before it was stolen, I couldn't even ride the thing and now it's in amazing condition."