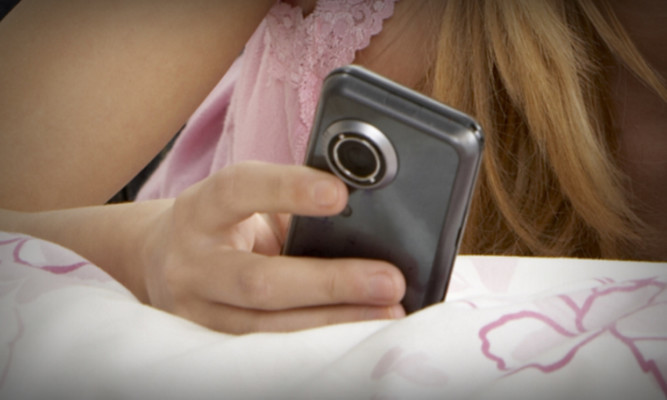 The head of secondary education in Dundee has claimed school children in the city have a "unhealthy" attitude to so-called sexting.
Paul Clancy said national figures suggested that almost half of young people saw viewing explicit images as part of ordinary teenage life and the situation locally was unlikely to be any different.
He said: "With social media and these sorts of things, what we see is young people doing something the night before and then bringing this to the playground.
"We have seen some really terrible situations, with young people here making big mistakes because they just don't understand the consequences.
"Something has developed out there and is being fed by technology, but we need to work on that.
"We need young people to get a far more positive image of themselves."
Police have confirmed they are investigating a number of cases in Dundee schools.
In one case, explicit snaps of a young teenage girl were found on the mobile phones of seven or eight different boys.
The council wants to put a possible solution to this problem in the hands of the pupils themselves.
"What we need to do is educate them on what is appropriate, what the real dangers are and that sending sexual pictures doesn't have to be considered 'normal'," said Mr Clancy.
"The question is, how do we get that message out there? Because it's not always possible to get parents to engage.
"One of the ways would be to go out there and speak to the young people themselves. This is scary stuff, and we need to speak to pupil councils so that we can understand why young people have this mindset and work with them on improving it.
"It's not just about lecturing to the young people, that doesn't work.
"Instead, I think that pupil councils city-wide need to be leaders on this.
"There has been peer education around drug or alcohol and this is just as big an issue as they are, where we try and point young people in the right direction."