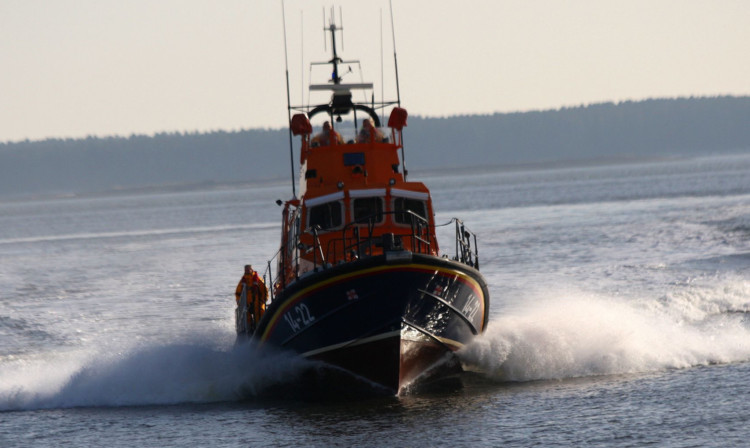 Broughty Ferry lifeboat station was again the busiest in Scotland in a year in which the service rescued more than 1000 people.
Arbroath was the second busiest according to the official statistics of the Royal National Lifeboat Institution for 2013 released today.
More than 1,000 people were rescued in emergencies by the RNLI in Scotland's waters, with lifeboats launched an average of nearly three times a day.
The charity's volunteers attended 996 'shouts' during which they rescued 1007 people and saved 29 lives.
It was the first year since 2008 that there have been fewer than 1,000 shouts for the Royal National Lifeboat Institution in Scotland. The busiest year was 2009 with 1,121 launches, and the record number of people rescued was in 2012 with 1,055.
The busiest was Broughty Ferry where the charity's two lifeboats were called out a total of 105 times and half of those incidents took place during darkness. Out of the 32 people rescued, five people's lives were saved.
The second busiest was Arbroath, with 53 shouts, one more than Oban in third place. Queensferry was the busiest inshore lifeboat station with 49 shouts and the crew rescued 128 people.
Andy Clift, the RNLI's regional operations manager for Scotland, said: "These figures illustrate the immense commitment exhibited by the RNLI's volunteers throughout Scotland.
"Day after day they are available to respond to emergencies along the coastline and out to sea and, night after night, they are also available with a large proportion of shouts taking place in darkness."
For more on this story, see Wednesday's Courier or try our digital edition.