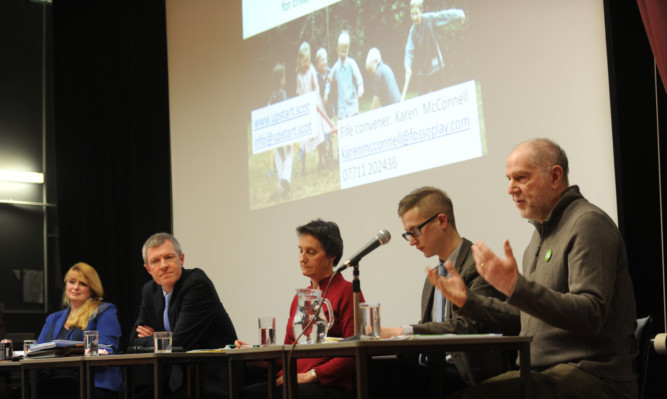 The Fife branch of Upstart Scotland hope children's education will be a key election point as the battle for seats in Holyrood heats up.
The issue was raised at a hustings event at Elmwood College in Cupar which was chaired by broadcaster Lesley Riddoch.
Upstart Scotland advocates the introduction of a state-funded kindergarten stage for Scottish children, which means they would not start formal schooling until aged seven.
Countries such as Finland currently do this, with an emphasis on the outdoors, and have some of the best education results in Europe.
"Many parents, teachers and other Scots can see there are often big problems arising from kids being sent to school at five or even four," Ms Riddoch said.
"Until now, the kids or their family background has been blamed Upstart Scotland has raised big important new questions about the system that sends kids to school one or two years earlier than the rest of the world."