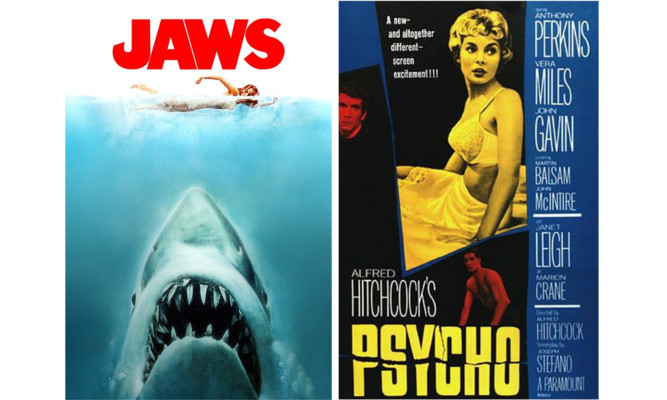 Just when you thought it was safe to go back in the water…
Fife audiences are in for a treat with a special anniversary showing of Steven Spielberg's classic movie Jaws.
Those of a nervous disposition may want to think twice before getting tickets, though, as the 40th anniversary screening will take place right at the water's edge.
Organised as part of this year's Kirkcaldy Film Festival, the special outdoor event will see a big screen and seating installed on the new-look prom.
Although the event on Thursday September 17 is free, Fife Cultural Trust predicted it would be popular and made it an all-ticket screening.
The trust's Evan Henderson said almost all the seats were booked, with only a few remaining.
"Someone said to me that people might get soaked if the waves got up and I thought, great, that would add to the thrill of it," he said.
"We've been thinking for a couple of years it would be good to do something a bit different but it was about finding the right spot."
Evan said the new viewing platform created during recent improvements to the Esplanade was perfect for the one-off showing.
"It's an oval area so we'll put the screen at one end and people will sit with the sea on their left.
"The weather on the night will be down to luck but people should bring a coat as it will be open air. If it's absolutely horrendous we can decamp back to the Adam Smith Theatre."
The theme of this year's festival is Thrills and Chills and other films on offer include Psycho and a 50th anniversary screening of The Ipcress File.
There will also be a showing of The 39 Steps. This year is the 100th anniversary of John Buchan's famous adventure novel, as well as the 80th anniversary of Alfred Hitchcock's screen adaptation.
To mark the occasion, after the screening the author's granddaughter Ursula Buchan will discuss the book and the film with festival artistic director Alan Morrison.