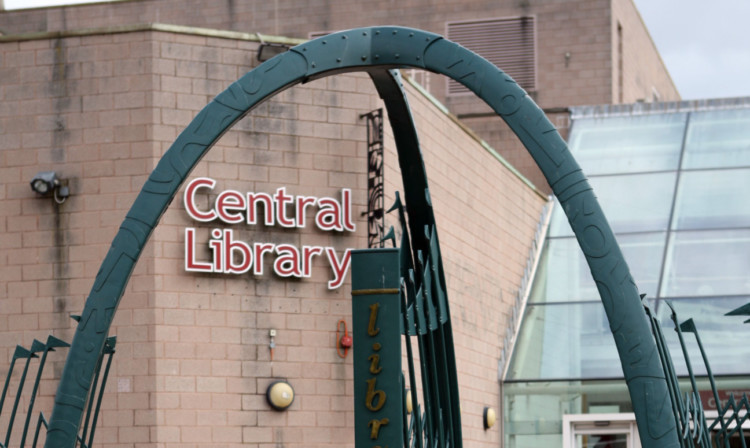 Dundee Central Library is Scotland's busiest library Caroline Lindsay finds out more.
It is official: the Central Library in Dundee is once again Scotland's busiest library, with 779,424 visitors in 2012-13. The library also won The Bookseller's UK Library of the Year award last year, one of only seven libraries in the UK to be shortlisted.
The judges were looking for "a superb all-round service, demonstrated by knowledgeable and inspiring librarians, expertly selected books and a welcoming physical and online environment".
Services provided by Dundee libraries include Bookbug sessions, storytimes, IT training, free internet, author visits, local history support, as well as a whole range of online information packages, as well as books. The competition entry for Dundee showcased the impressive digital participation programme that connects libraries to the reading public.
This includes support for people in local communities who are experiencing the impact of welfare reform, with free internet access and training available in all libraries with Dundee City Council and other agencies.
Dundee was the first authority in Scotland to introduce a service for people with additional support needs and now provides IT devices and support to a wide range of agencies and individuals to ensure everyone can access the internet.
Head of Dundee library and information services Judy Dobbie explains the recipe for their success: "We have established a reputation for being innovative and forward thinking, while keeping the needs of our customers at the heart of our services.
"We have free computer access and staff trained to help people get online and we have embraced the challenges of welfare reform, meaning we can assist those who are on benefits or job seeking to make sure they get the help they need.
"We are also very lucky to have a great range of new books and best sellers but also back titles so that borrowers can enjoy a whole sequence of books should they wish. We play a key role in the public's health and well-being, supporting and signposting them to the right services.
"We encourage children to start coming to the library from a young age we all know how important reading is, how it helps with literacy skills. Families are welcome at all our community libraries, to take part in book events and story time.
"Our message is: if you want to have fun and learn at the same time then the library is the place to come."
Like most libraries, the Central Library has seen a slight drop in the number of books borrowed in the physical sense. "Although this has stabilised now and people seem to be coming back round to reading actual books. There's a real mix of people accessing e-books so while we're embracing digital books, I don't think books themselves are under threat," says Judy.
In the past year, almost £10,000 of Scottish Government funding has been granted to add 3G-enabled iPad minis to the collection of devices so that the most vulnerable in society can have equal access to the internet.
The super-light tablets are ideal for borrowers who have problems holding heavy books for long periods of time. "We do a lot of work with our housebound customers and provide access to patients at Ninewells," she explains.
"If you don't know about us, come and visit. I'm quite sure we have something for everyone, from children and families, to carers, those with support needs, readers and those who simply want to meet people and join activities."
Lord Provost Bob Duncan, chairman of Leisure & Culture Dundee, added: "Central Library is a fantastic resource for the whole community. It is a knowledge hub where people can borrow books and discover local history, as well as get free access to computers and the internet.
"Central Library also plays an important role in helping individuals with information surrounding welfare reform."