 The fall-out over a molehunt into the leak of confidential Angus Council documents continues to split elected members.
Authority chiefs launched a major probe in March after the bombshell material was exclusively revealed by The Courier.
The so-called 'green-paper' exempt items detailed the proposed sale of council offices at The Cross to pub giant JD Wetherspoon in a £350,000 private deal.
Legal advice relating to a judicial review challenge the council is facing over South Angus planning decisions also found its way into the public domain.
Police were also called in as part of the inquiry, but told council chief executive Richard Stiff they would not be mounting a criminal investigation.
However, local authority scrutiny body Audit Scotland took up the matter and has presented a string of recommendations to the council.
In his report to the latest full council meeting in Forfar, Mr Stiff said publication of the material "had and continues to have the potential to undermine the council's position in relation to commercial and legal processes with which the council remains engaged".
The report added: "No perpetrator could be identified and in general terms the chief executive and head of legal and democratic services remain confident that council processes in this area are sound.
"The conclusion was drawn that the leak could only be the result of a deliberate act by a person or persons unknown with access to the material in question."
However, councillors, particularly some non-administration members, were unhappy that they felt the finger of suspicion was being pointed towards them at a full council meeting in March, just days after the exclusive revelations emerged.
Former Angus Alliance council leader Bob Myles raised the matter at the latest meeting and told Provost Helen Oswald: "There was a lot of finger pointing and a lot of language used that was totally inappropriate.
"Fingers were pointed towards people that should never have been, and a little retraction of these comments would go down well."
Mrs Oswald said: "I cannot recall any fingers being pointed at any people other than general comments.
"I would say that if anyone feels that the comments were directed at them particularly, that was not the case."
The Audit Scotland recommendations include annual refresher training for councillors on code of conduct confidentiality requirements, checks on the electronic handling of sensitive data and a review of 'green paper' distribution to staff with a "genuine need".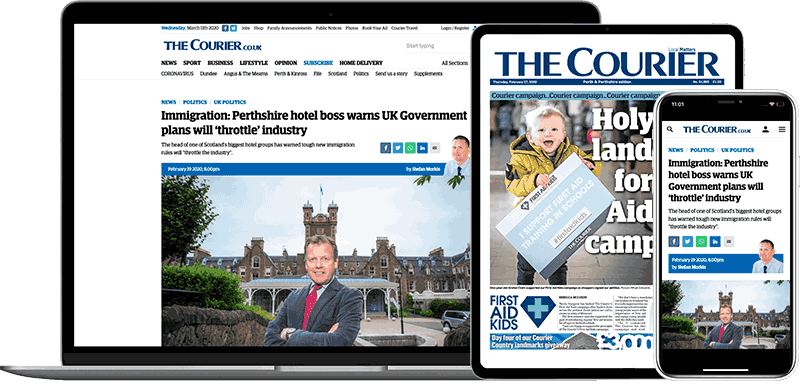 Help support quality local journalism … become a digital subscriber to The Courier
For as little as £5.99 a month you can access all of our content, including Premium articles.
Subscribe