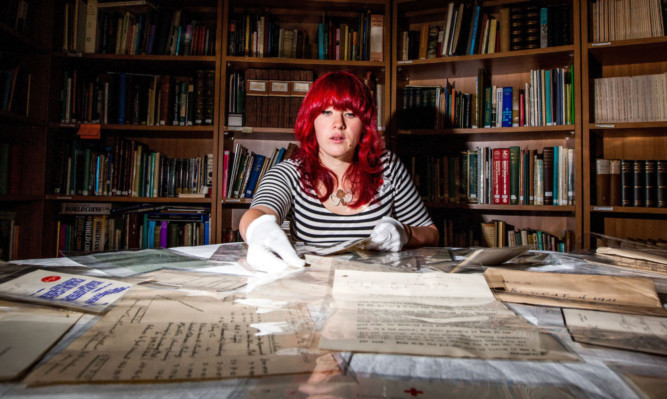 A First World War time capsule put together by postal workers in Dundee has gone on display.
Treasure troves sent home by Dundee postal workers taking part in the conflict will be on show at the McManus Collections in Barrack Street, until November 5.
Letters from soldiers sent home from the front, prisoner of war camps and hospitals will be also read out at a special Great War Dundee event next Thursday.
When attending the special public reading, visitors will also be allowed to hold and read the personal letters themselves.
The capsule was held in the care of city postal workers for 93 years with the instructions that it should be opened by the postmaster in the presence of the lord provost on August 4 2014, the 100th anniversary of the start of the conflict.
During the war, the postal service delivered 12 million letters and one million parcels to the Western Front. A total of 240 General Post Office staff from Dundee served in the war.
Project officer for Great War Dundee, Suzanne Paterson, said: "We have letters from prisoner of war camps describing how the soldiers are utterly fed up and going into great detail about how miserable they were.
"There is also one chap who moans incessantly about the quality of parcels he's receiving from the Post Office.
He claimed he was the only postman who hadn't had a postcard from his postal branch that he knows of and was a bit disgruntled."
She added: "We have letters from when after the Armistice was signed as well. There is one from January 1919 from a sergeant who desperately wants to get home.
"Even though the Armistice had been signed in November 1918, they were still out there."
Plans are being cultivated to put images of the letters and photographs online to create an archive that members of the public can use for research.
The public reading event, which requires booking to attend, takes place on Thursday, at 10am. To book, call 01382 307200.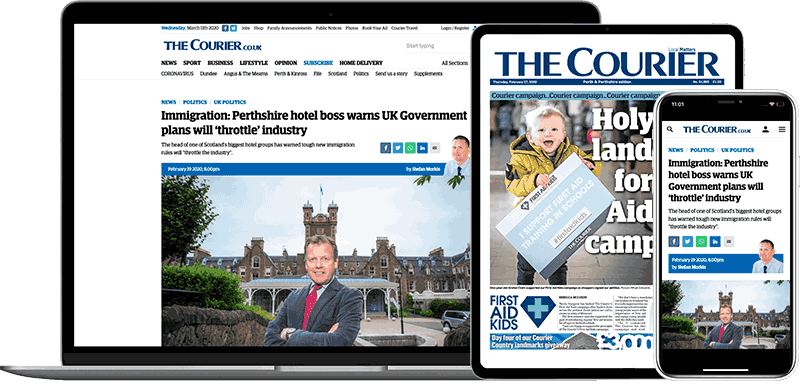 Help support quality local journalism … become a digital subscriber to The Courier
For as little as £5.99 a month you can access all of our content, including Premium articles.
Subscribe