Dundee United fans have been leaving tributes to legendary player Ralph Milne outside the club's Tannadice Park home.
Flowers joined scarves and football shirts inscribed with messages from fans who have hailed him as one of their team's finest talents.
Dundee United will hold a minute's silence ahead of this weekend's clash with Kilmarnock in memory of the player, a "Dundee boy" who has always been "one of our own" to fans.
The club has also announced that Saturday's match-day magazine will be dedicated to Milne, with all its columnists writing a piece related to him.
The man known to many as "Ralphie" died at Ninewells Hospital on Sunday evening after a long battle with liver problems.
Former team-mate John Holt said news of Milne's passing had been "devastating".
"Ralph was an impeccable player and the amount of goals he scored for the team was remarkable," he said."He really was a legend.
"He was one of the typical Dundee lads in that side and was always pulling pranks.We were like one big happy family."
Speaking on behalf of the Federation of Dundee United Supporters Clubs, Mark McMahon said United fans everywhere had lost a hero and the city a great man.
"Our thoughts are with Ralph's family and friends," he said."He was a fantastic player and he gave us many happy memories.
"Ralph had something special. He was so direct and once he was past his player everyone struggled to stay with him.
"He played with stars like Hegarty, Narey, Malpas and Bannon but he was right up there as one of the fans' favourites.
"Ralph will always be held in very high esteem. He was one of our own. A Dundee lad.
"He still went to Tannadice from time to time and anyone who met him knew that he was just a really nice guy.
"To lose him so young is a sore one for the fans, to say nothing of his family and close friends."
There have also been tributes from within the club, with Dundee United chairman Stephen Thompson saying: "Ralph's skill and flair epitomised the Dundee United teams he graced and he was undoubtedly one of the finest footballers to hail from the city of Dundee.
"He remains Dundee United's top goalscorer in Europe and I am grateful to have watched him in his prime many times during those fantastic years in which he starred for United.
"It was a privilege to have known Ralph and he will be remembered fondly and missed sadly by Arabs everywhere."
The club has invited "any fans of Ralph wishing to leave a tribute" to lay them within the directors' car park, outside the main reception at Tannadice.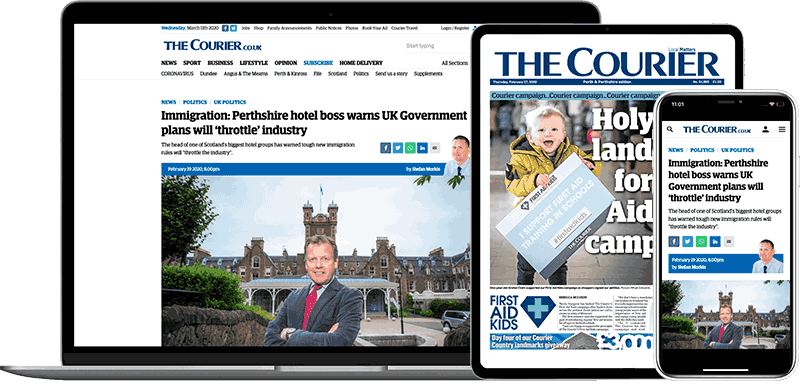 Help support quality local journalism … become a digital subscriber to The Courier
For as little as £5.99 a month you can access all of our content, including Premium articles.
Subscribe