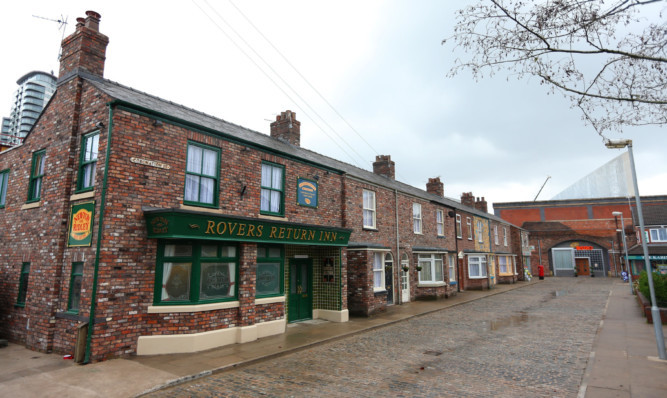 The £1 billion regeneration of Dundee waterfront is competing for a prestigious national award against the home of Coronation Street.
Dundee has been shortlisted for Regeneration Project of the Year at the MIPIM UK awards alongside MediaCityUK, the Manchester studio complex where the country's longest-running soap opera is filmed.
MediaCity UK, which has been created on the site of the former Manchester docks, is also home to ITV and BBC North.
The ambitious transformation of Dundee's waterfront is also up against another major regeneration project: the £1bn rejuvenation of Longbridge Town Centre in Birmingham.
Mike Galloway, director of city development at Dundee City Council, said the redevelopment of the eight-kilometre stretch of land along the Tay is only just beginning.
"As well as recently being named the coolest city in the UK, we're pretty certain that Dundee is also the most exciting at the moment," he said.
"The regeneration continues to progress to plan and to schedule. We might not have Coronation Street's famous cobbles, but we believe there's more than enough inspiring infrastructure in our own bid to excite the judges."
MIPIM UK is the largest conference and exhibition for property developers and professionals in the country. This year's event will be held at the Olympia in London from October 21-23.
The investment opportunities on Dundee waterfront feature in the Scottish Cities Alliance's £10bn Investment Prospectus, an online catalogue of available investment opportunities across the seven cities of Scotland, which is being promoted at MIPIM UK.
Dundee is part of the alliance, a collaboration of Scotland's seven cities and the Scottish Government working together to deliver economic growth.