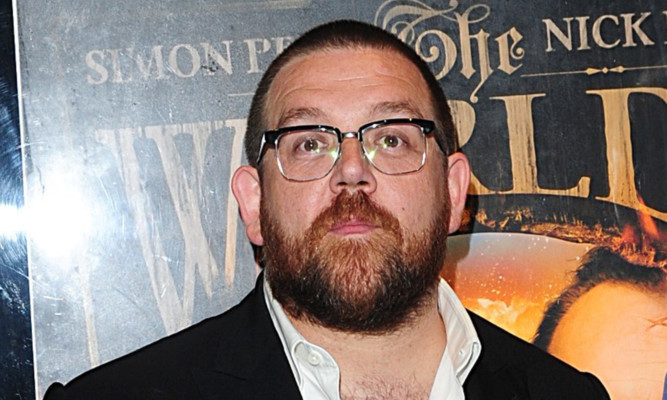 Award-winning authors will host events at the 2015 Dundee Literary Festival alongside a Hollywood actor and Great British Bake Off winner.
A number of critically acclaimed writers, as well as comic book producers and philosophers, will be hosting talks as part of the October event.
Actor and writer Nick Frost, star of Shaun of the Dead and Hot Fuzz, will be hosting a discussion of his new memoir, while 2013 Bake Off winner Frances Quinn will give a talk about her new recipe book, Quintessential Baking.
Jackie Kay and Janice Galloway have confirmed their attendance, while Dave Gibbons, one of the world's most esteemed comic book artists, will be mentoring aspiring designers.
A pre-festival event will kick things off on Wednesday October 7, when Oranges Are Not the Only Fruit author Jeanette Winterson talks about The Gap of Time, her reimagining of The Winter's Tale.
The main festival programme will see a further 46 talks, readings, workshops and other events take place from Wednesday October 21 to Sunday 25.
Peggy Hughes, programme manager of Dundee Literary Festival, said: "This is our most diverse programme to date and we're delighted to be bringing such a strong line-up of established and emerging talent to Dundee.
"There's something for everyone across a huge variety of subjects."
The festival website, where people can buy tickets at www.literarydundee.co.uk.