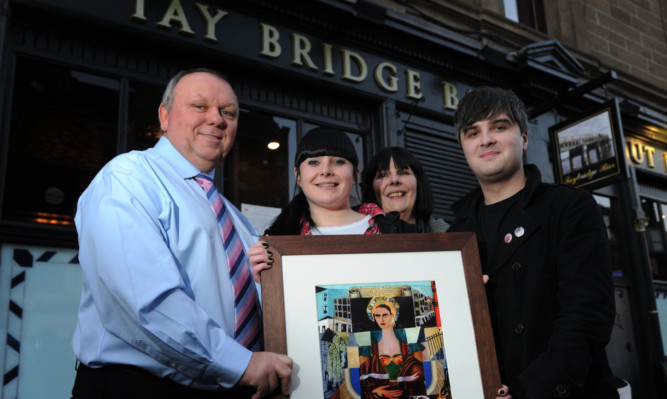 Three full decades after being the subject of Michael Marra's song, famed Mexican painter Frida Kahlo has finally made it to the Tay Bridge Bar in Dundee.
Family members and friends of Michael Marra visited the popular hostelry on Perth Road on Friday night as a print of his montage painting, titled Frida Kahlo's Visit to the Howff, was presented to mine host Jimmy Marr by Michael's wife Peggy and children Alice and Matthew.
The presentation came after Mr Marr suggested to family member Sean McMahon that a memorial to Michael should be created in the pub as it was his favourite haunt over the years.Visit Michael Marra's Site At http://www.musical1.com For More MusicMichael's brother Nick Marra said: "We'd like to thank those people who brought this together Mark Hunter for the image of the painting. He's done a great job and the print looks great. Also Gary Gowans for the typography of the song lyrics and Ross Matheson for the framing and installation.
"Sincere thanks also to Andy Pelc for coordinating the whole project. Although the song was called Frida Kahlo's Visit to the Tay Bridge Bar, Mick's painting was called Frida Kahlo's Visit to the Howff.
"It's a montage and it shows Robertson's furniture shop on one side of Barrack Street and the army recruitment premises on the other side.
"Thanks also to Jimmy Marr for his suggestion and willingness to portray Mick's work, particularly here where Mick used to stand when he had a pint with all his pals."
Nick also thanked Mr Marr for his generosity after he presented the family with £500 to go towards their campaign to bring the Sistema youth music project to the city.
Also present were Michael's younger brother Christopher and sister Mary.
The song Frida Kahlo's Visit to the Tay Bridge Bar was a staple tune in the singer's live set, having first appeared on the album Posted Sober in the early 1980s.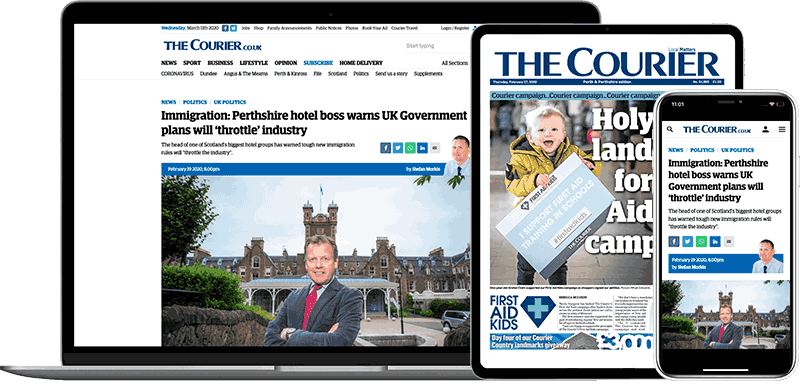 Help support quality local journalism … become a digital subscriber to The Courier
For as little as £5.99 a month you can access all of our content, including Premium articles.
Subscribe