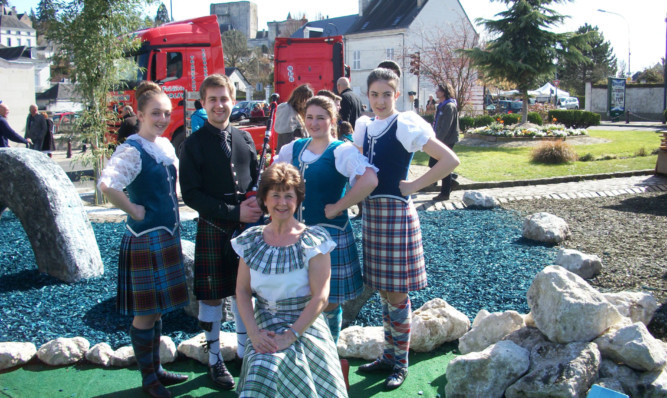 St Andrews has been officially twinned with the French town of Loches after two decades of forging links.
A document in French sealing the twinning agreement was signed in Loches at the weekend.
Local people welcomed visitors from Fife by displaying Saltires around the town and shops gave their windows a Scottish theme.
The window display by clockmaker Horlogerie Vassort et Joubert featured moving two-dimensional puppets wearing kilts.
Adding to the atmosphere were performers from the Cupar-based Joyce Anderson School of Dance accompanied by piper Craig McNicol.
In November, a similar ceremony was held in St Andrews, when an agreement in English was signed.
The ceremony in the medieval Loire Valley beauty spot marked the culmination of years of hard work by The St Andrews-Loches Alliance and its supporters.
Attending was Provost of Fife Jim Leishman, who delivered a speech in perfect French during the celebrations.
Mr Leishman said: "It was a lot of hard work, but everyone got stuck in together to make this happen after 20 years of friendship between the towns.
"They're now going to arrange educational exchanges, cultural exchanges and sporting exchanges.
"They have a lot of good friends in Loches. It's a beautiful place and a very historic place."
The Provost prepared for the event by having his speech translated and then perfecting his pronunciation.
John Matthews, who chairs The St Andrews-Loches Alliance, said: "Jim Leishman is an asset at any event. He was magic."
The Alliance was first formed in 1996.
However, a previous attempt to twin the towns some years ago was unsuccessful.
Mr Matthews continued: "This time, however, we had 20 years of experience under our belts.
"There have been exchanges in sport, art, culture and music between youngsters and people of all ages.
"We've had an engagement lasting 20 years but now we are finally married."
He said although Loches had neither a golfing culture nor a prestigious university, there were similarities with St Andrews.
"There are similarities in size and in the historical importance of the two towns to France and Scotland."
He added: "The town made a special effort. There were Saltires flying all over the place and the shop windows had been decorated to demonstrate the links with Scotland."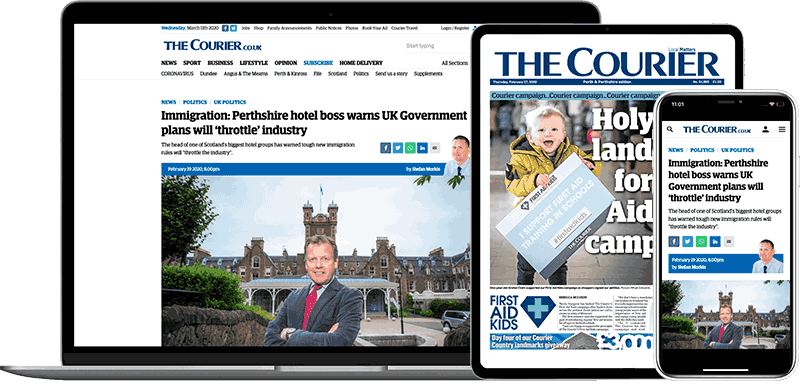 Help support quality local journalism … become a digital subscriber to The Courier
For as little as £5.99 a month you can access all of our content, including Premium articles.
Subscribe