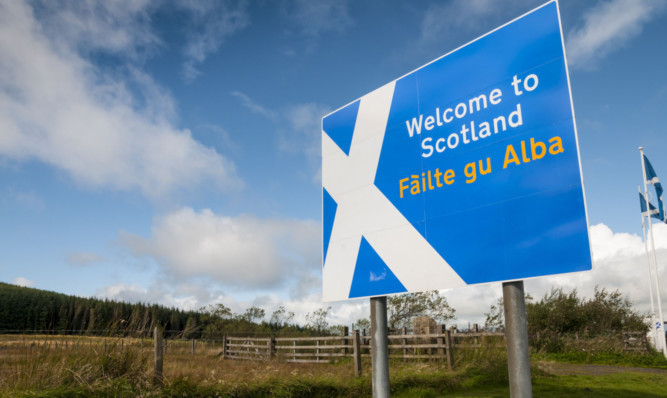 Councillors have been accused of "vile and bigoted" behaviour in a furious row over promotion of the Gaelic language in Fife.
Battlelines were drawn over whether Scottish Government efforts to safeguard Gaelic will be a drain on cash-strapped Fife Council's resources or an invaluable opportunity to safeguard the future of a declining language.
Councillors were split over whether the promotion of Gaelic language and culture in Fife could be justified.
Crucially, there are just 10 days to go until the local authority decides how to plug a £77 million budget black hole.
Differences of opinion were expressed over whether Gaelic had even ever been spoken in Fife.
But angry SNP members hit back, claiming that those comments were on a par with Islamophobia.
Fife Council has a statutory responsibility under the Gaelic Language (Scotland) Act 2005 to publish a Gaelic Language Plan by February 28.
Bord na Gaidhlig, the principal public body in Scotland responsible for promoting Gaelic language under the Act, aims to secure the status of Gaelic as an official language of Scotland commanding equal respect to English.
In 2013, a Gaelic language plan was published requiring authorities to promote Gaelic in the workplace and the community.
In a report to Fife Council's executive committee, head of community and corporate development Paul Vaughan said that according to the 2011 census, the number of people who can speak, read or understand Gaelic in Fife was 2,462.
A Fife plan has been drawn up to meet the February 28 deadline and "no additional resources should be required", the report said.
But Independent Cupar councillor Bryan Poole, backed by Lib Dem Kirkcaldy councillor Susan Leslie, expressed concern about potential hidden costs.
Mrs Leslie said: "There is a high degree of cynicism amongst the public in Fife where Gaelic was never even spoken."
Glenrothes Labour councillor Kay Morrison said there were at least 22 languages used in Fife and Gaelic was near the bottom in terms of numbers.
She noted that during a consultation, 18 responses had stated that during times of austerity, the council should not be spending money on promoting a "dead" language.
The report did not state, however, how many people had favoured Gaelic promotion.
Inverkeithing and Dalgety Bay Conservative councillor Dave Dempsey also had doubts about costs.
Noting that Fife Council would have to change its corporate logo to incorporate Gaelic, he said: "I want an assurance that there will be no binning of material and no temptation to throw out headed notepaper.
"What would happen if language was invented today?
"There would be one world language."
Labour councillor Pat Callaghan said: "This is all wrong. I've never spoken Gaelic in my life. We should be doing the minimum to promote it."
But SNP councillors reacted angrily to the comments.
Cupar member Karen Marjoram launched into reading part of the report in Gaelic, adding: "I don't speak Gaelic but I'm trying my best.
"I fully support the plan and there should be more effort. Gaelic is useful. Learning any language is good for the brain.
"We've only got one class in Fife at the moment and it's run by St Andrews University. The cost to Fife Council of this promotion will be negligible."
Dunfermline South SNP member Brian Goodall said he had been "annoyed and angered" by the "vile and bigoted" anti-Gaelic comments.
He said: "If these comments had been made about any other language we would have the council equalities officer on our case."
SNP group leader and Glenrothes West councillor Peter Grant said Fife's Gaelic heritage was well documented.
He added: "Let's get rid of the nonsense that because it's not spoken widely now that it's not an integral part of who we are or who we want to be.
"Language is not just words. It's at the centre of an entire way of thinking and living."
Dunfermline Central SNP councillor Neale Hanvey said he had found the "bigoted" comments "disgraceful".
Councillors agreed that the matter should be further discussed at scrutiny committee.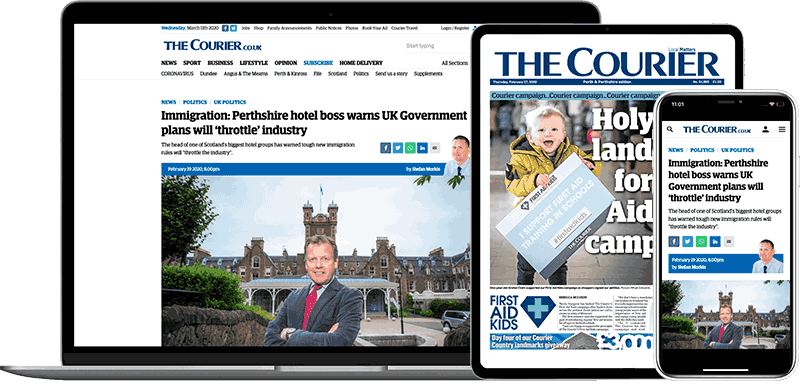 Help support quality local journalism … become a digital subscriber to The Courier
For as little as £5.99 a month you can access all of our content, including Premium articles.
Subscribe