 A new hub to tackle the growth in cyber crime will lead to the merger of units in Glenrothes, Falkirk and Edinburgh.
Police Scotland have confirmed that the unit in Glenrothes will close, likely by October, and the "handful" of uniformed and civilian staff will be offered relocation to the new facility in Edinburgh.
It will house specialist investigators who carry out forensic digital examinations of hardware in support of police investigations from child sexual exploitation to serious organised crime.
The cyber crime hub will help Police Scotland respond to a huge rise in the demand for digital forensic services to support cyber investigations and also help to protect the country's computer infrastructure from cyber attacks.
Approval for the new unit was given by the Scottish Police Authority and £1.5 million will be invested in the project.
There has been a 47% increase in demand for digital forensic examinations since the inception of Police Scotland just over two years ago.
The amount of memory in devices submitted for examination doubles approximately every two years and has placed a significant demand on police resources which requires ever-increasing server space to cope with the data demands of a modern society.
Deputy Chief Constable Iain Livingstone, who leads on Crime and Operational Support, said: "Very few investigations today do not have a digital aspect to them."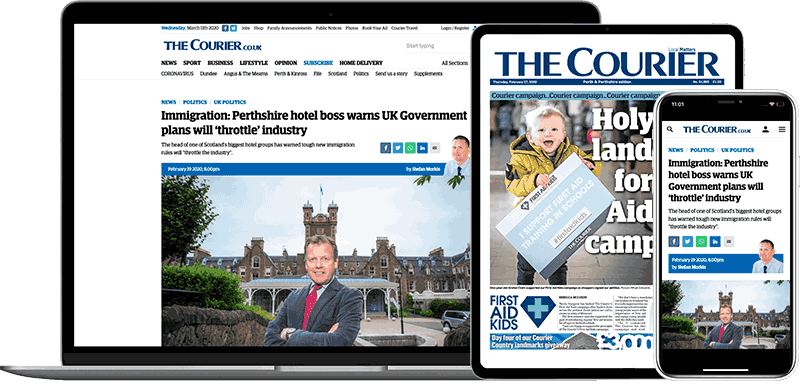 Help support quality local journalism … become a digital subscriber to The Courier
For as little as £5.99 a month you can access all of our content, including Premium articles.
Subscribe