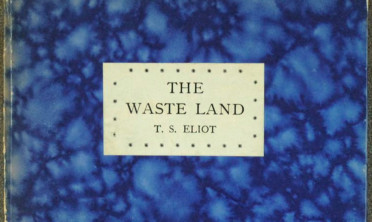 A rare UK first edition of TS Eliot's The Waste Land is the latest edition to St Andrews University's world renowned Special Collections.
The book had been donated to an Oxfam bookshop and was bought at a charity auction for £4,500 in order that it could become part of the university's accessible resource. The modernist poem, dating from 1923, was published by Hogarth Press, founded by Eliot's friends Leonard and Virginia Woolf.
The book is thought to have been hand-set by Woolf herself and is part of an edition of only around 460 copies.
It is hoped that the acquisition will help keep Eliot's vision alive by stimulating interest and re-examination.
Poet and scholar Professor Robert Crawford of the St Andrews University School of English, who is writing a biography of TS Eliot, said: "I'm delighted St Andrews University Library has purchased a copy of the first book-length British edition of The Waste Land, which will be a treasure for generations of students."
The university's collections, amassed over 600 years, include treasures of international importance which are accessed by researchers from around the world.