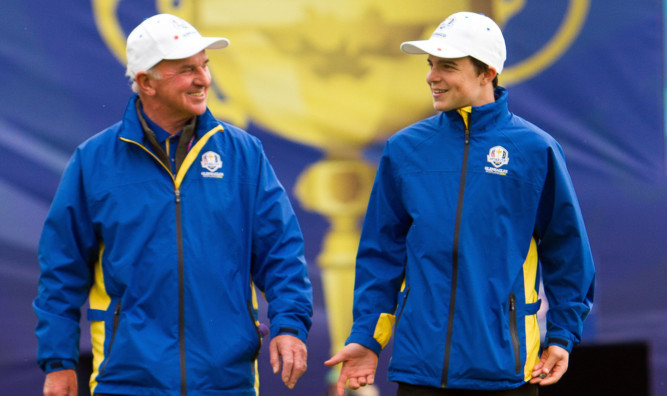 Many people can lay claim to playing an important role in Scotland's hosting of the Ryder Cup but one group has been recognised as an indispensable element to the smooth running of the event the army of volunteers.
As European captain Paul McGinley told them at the opening ceremony: "Without you the Ryder Cup simply would not happen."
Over 2,000 volunteers from 25 different countries are helping out at the event in a variety of different roles.
Many families have more than one volunteer among the ranks of the willing helpers and typical of that category is Ian Boath from Newport, who, with grandson David Boath, is acting as an on-course scoreboard carrier.
Ian got 16-year-old David into golf and he repaid that help by ensuring his grandfather was enlisted to volunteer alongside him.
"It was a total surprise to be nominated by him," said Mr Boath, 70, a retired electrical contractor, who plays at Scotscraig Golf Club. "I'm very proud of him and it is wonderful he asked me to join him."
David, a pupil at Queensferry High School, relished the opportunity and said it was a chance to pay his grandfather back for his support.
"He has spent loads of time with me at his club and at mine and has helped me develop my game," said David who is staying in Newport for the duration of the event. "It will be a fantastic experience for both of us.
"It's a once-in-a-lifetime experience. I don't think I'll ever get the chance to go to a Ryder Cup ever again."
On his first day of duty David fulfilled his dream by walking the fairways with Rory McIlroy during a practice session.
"It was awesome," he said.
That day involved a 5am start but the pair are lucky enough to have afternoon shifts today and Sunday.
On Friday, David and Ian had a day off but were still out on the PGA Centenary course watching the action.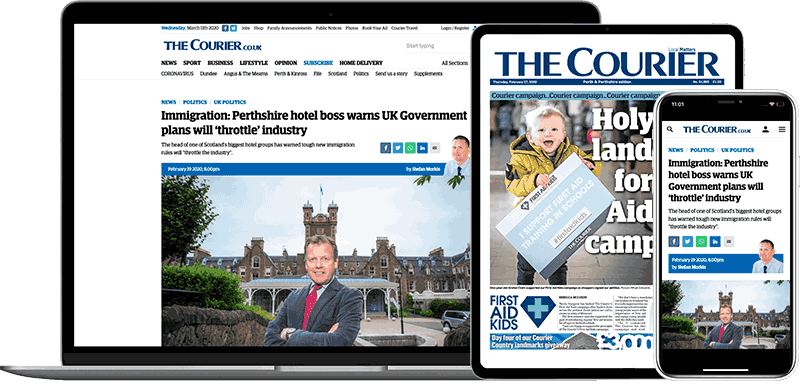 Help support quality local journalism … become a digital subscriber to The Courier
For as little as £5.99 a month you can access all of our content, including Premium articles.
Subscribe