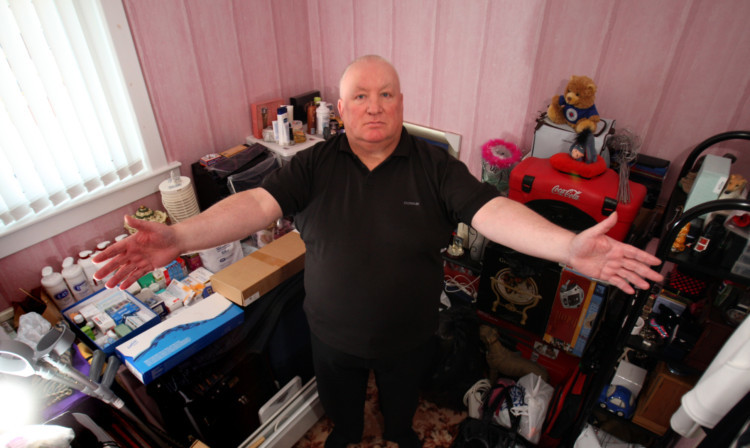 The Fife man at the centre of a groundbreaking decision that could throw the UK Government's controversial "bedroom tax" policy into disarray has described the last few days as "like winning the lottery without the cash".
David Nelson, 57, from Glenrothes, said he had done around 20 newspaper, TV and radio interviews from all over the UK since The Courier exclusively revealed on Tuesday that a judge has ruled the size of a spare room has to be taken into account when imposing the benefits cut.
Mr Nelson told The Courier he was "delighted the matter is now out in the open" and described it as a "victory for ordinary people against multi-millionaire politicians".
He said: "I'm delighted it's now out in the open and that people are starting to realise what it's all about.
"It's absolutely brilliant what the ordinary working person can do it's quite mind boggling really.
"It's like winning the lottery without the cash.
"My phone hasn't stopped ringing and I hope it helps more people.
"I am asking for a meeting next week with Fife Council leader Alex Rowley and his depute David Ross.
"There are 2,200 people in Fife fighting a similar claim. We are not in it for the politics we just want it scrapped because it's unjust."