 A Perthshire beauty therapist has won a compensation package of £10,000 after she was mown down by a car being driven by a man on a 12-hour drinking binge.
Necole Stewart, then aged 20, was said to have suffered a severe gash to her leg and ongoing psychological issues when she was hit by the vehicle just 35 minutes after welcoming in the New Year in Perth.
The driver, Neil Wylie, formerly of Strathmore Street, Perth, also hit Necole's friend, Ailsa Howden, then aged 19, leaving her with a suspected broken nose, severe whiplash injuries and concussion.
Wylie, a delivery driver, was so drunk that he carried on driving. He later claimed to police officers that he could not remember knocking down the two women on January 1 2014.
He was sent to prison for 22 months and banned from driving for four years.
Wylie was also told that he would be required to sit an extended driving test and would then be put on a supervised release order for 10 months.
Last year it was reported that Necole, originally from Almondbank, was claiming damages of up to £15,000 against Wylie due to the injuries she suffered, and it is understood she has now settled out of court for about £10,000.
Necole declined to comment.
During Wylie's court appearance following the incident, his solicitor, Rosie Scott, said her client had been "in a rage" after being told to leave a pub by a bar steward that night.
Necole and Ailsa had been about to visit a friend's flat to continue celebrating the New Year when they were hit by Wylie's car.
Depute fiscal Chris McIntosh told the court that at first the car appeared to be slowing down, but then the engine revved up suddenly and the vehicle hit the two women.
Wylie was seen on CCTV cameras and police later traced him and established his car had damage to the bumper and a headlight.
Necole required 16 stitches to her leg and suffered permanent scarring.
In sentencing Wylie, Sheriff Fiona Tait told him there was "no alternative" to a custodial sentence.
At the time, Wylie's solicitor admitted that her client felt that the girls should be compensated for their injuries.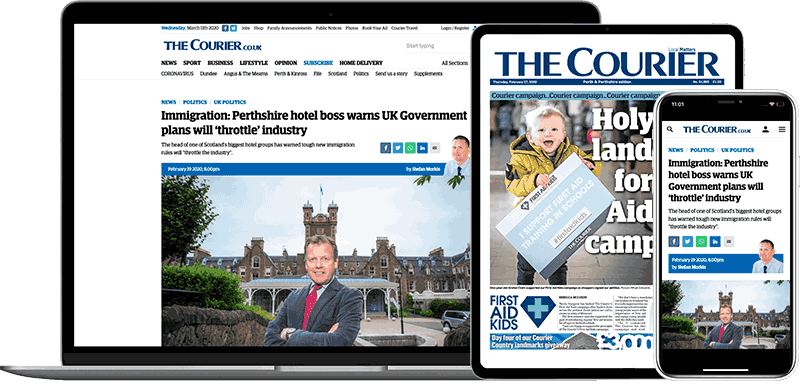 Help support quality local journalism … become a digital subscriber to The Courier
For as little as £5.99 a month you can access all of our content, including Premium articles.
Subscribe