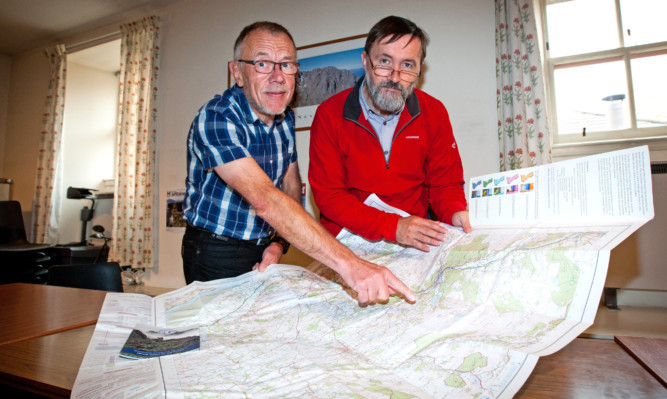 Councillors will decide the fate of a proposed windfarm that could dominate part of the Perthshire skyline.
Scores of objections have been sent to Perth and Kinross Council regarding the planned energy facility, which would see 17 turbines built near Butterstone.
Scottish Natural Heritage, the Mountaineering Council of Scotland and Scottish Rights of Way have all opposed the plan, with the Scottish Wildlife Trust of Scotland expressing concerns over the potential impact it might have on various forms of wildlife, including ospreys and short-eared owls.
Nick Brian, Perth and Kinross Council's development quality manager, is recommending refusal of the plan, and has stated the "magnitude" of the adverse effects associated with the windfarm are "significant and environmentally unacceptable."
For more on this story see The Courier or try our digital edition.