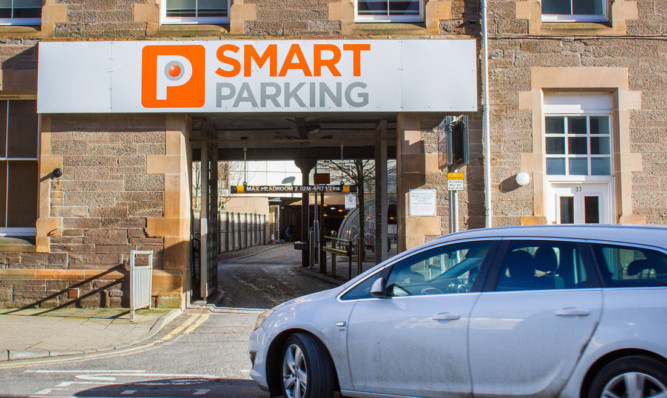 Motorists are boycotting a city centre car park in protest at a "confusing" new parking system.
Councillors have been inundated with complaints from drivers baffled by changes at the Kinnoull Street car park, which is operated by Smart Parking.
Users are now required to enter their registration at meters and their vehicle number plate is captured on entry and exit.
However, many have fallen foul of the new system. Last week The Courier told the story of John West from Pitlochry, who was issued with a penalty after entering a zero in place of the letter O.
Councillor Alexander Stewart said he had received in the region of 40 complaints from disgruntled drivers and said the confusion could jeopardise Perth's economy.
He said: "This is causing real anxiety among residents and visitors alike because people now feel uncomfortable using the car park in case they do receive a penalty whilst others who have received one or more penalties are now boycotting it, which could have an impact on the city centre economy."
His colleague Elspeth Maclachlan said she had personally experienced difficulties when using the car park, and added that the machines seemed "designed to confuse".
She said: "I am used to exams and have an honours degree and two post graduate qualifications but passing those seemed less challenging than that ticket machine.
"It is not good for the local economy for visitors coming to the city to spend their money (to be) leaving without spending a penny just because they could not work out how to buy a parking ticket."
Kay Brown is one driver who has vowed never to return to the site.
"I had already decided to boycott the car park even before I received a parking notice as it is not a user-friendly system," she said.
"I witnessed several elderly people struggling to enter their registration numbers. I also saw many people having to go back upstairs to remind themselves of their registration number.
"I stay in Perth and will be parking elsewhere from now on. Who would, in their right mind, support such a ridiculous system for parking?"
Jo Murray said: "The system is confusing. I preferred the previous pay and display arrangement no one had any issues with that.
"I will definitely be warning friends and family to be careful, and avoid parking there if possible.
"The council wants people to shop in the town centre, but this just puts folk off."
A spokesman for Smart Parking, which operates the car park, said the new system had cut the number of people who failed to pay.
He said: "Smart Parking has managed the Kinnoull Street multi-storey car park for a number of years using a pay and display system which was designed to allow all motorists to have fair and equal access to car parking. However, there has been a serious problem of people parking but not paying. This parking abuse was preventing genuine visitors being able to use the car park.
"In light of this Smart Parking decided to invest in an upgraded pay and display system, which continues to allow people to purchase tickets and display them, but also records how long they are in the car park by using ANPR technology.
"Since the introduction of the new technology, incidents of people parking without paying have dropped by 71.4%, and this means there are now more spaces available for paying customers. The new technology also allows motorists to purchase additional time if they need to on departure.
"The car park has a large number of visitors and the overwhelming majority of motorists buy tickets without any problem."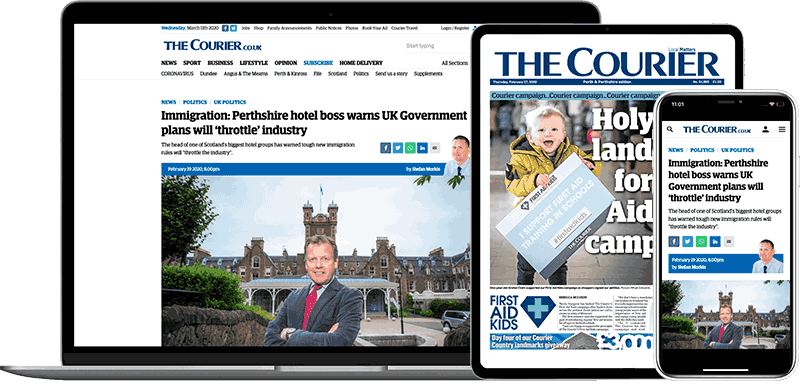 Help support quality local journalism … become a digital subscriber to The Courier
For as little as £5.99 a month you can access all of our content, including Premium articles.
Subscribe