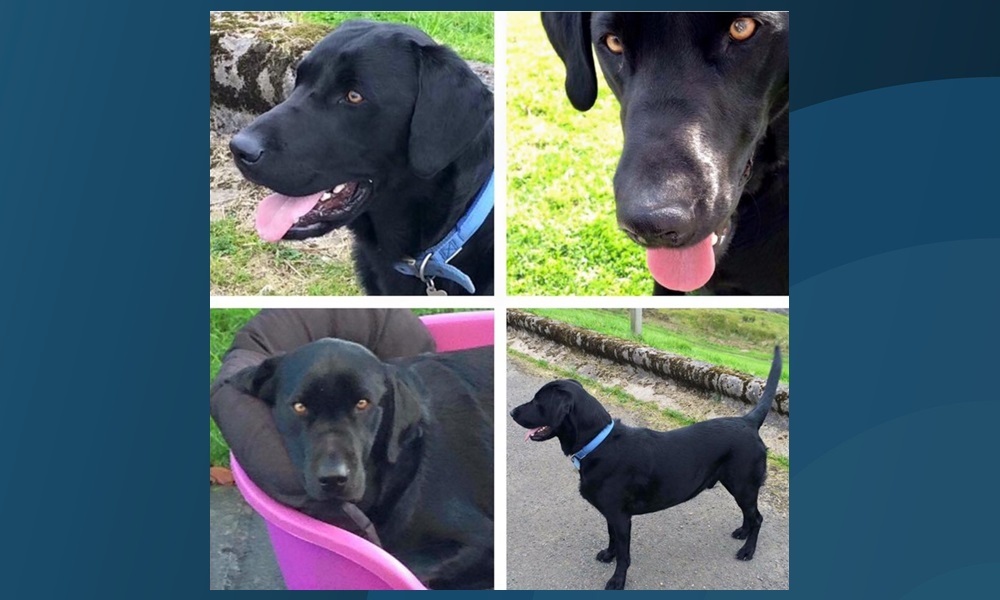 A dog which miraculously survived being swept away in a raging Perthshire river is recovering with his owners.
It was initially feared Ozzy thelabrador had died after he was carried away in the River Ericht in Blairgowrie on Wednesday afternoon during Storm Frank.
The news his Blairgowrie owners had barely dared dream of came after eight hours of searching and they werereunited amid "lots of tears" according to the man who found three-year-old Ozzy Danny Murison who lives inKirkmichael.
He spotted the appeal online after it was posted by his cousin ElaineMacKenzie from Blairgowrie.
She described how Ozzy had been swept away at 2.30pm that day and Mr Murison decided to join the search late that evening.
"I was a bit concerned so I went and got my spot lamp for shooting for my Jeep and went to Blairgowrie," he explained.
"They had been looking for eight hours and I found him in five minutes.I had gone down to the Ericht and I saw two eyes in a hawthorn bush.
"I got as close as I could but the dog was scared. It was barking and growling and didn't want to come out."
Mr Murison flagged down a vehicle and he was joined by Craig Phillip from Blairgowrie and they managed to coax Ozzy out.
He contacted his cousin and her husband Ronnie and they were reunited with Ozzy prompting "lots of tears".
Mr Murison said that his light had been vital in tracing the dog.
"If I didn't have the spot lamp I would never have found him," he said."I saw his eyes from 500 yards. People with torches would never have found him."
Thousands of people shared online appeals to look out for the dog but many feared he could not have survived in the torrent.
His accident was shared on theMissing Pets, Perth and KinrossScotland Facebook page, andwas shared almost 3,000 times byconcerned animal lovers.
The heartwarming end to the tale prompted the following Facebook "thanks" to all who had assisted: "His owners are just so relieved he has been found safe and are eternally grateful for everyone's help and support with finding their precious boy."
Among those to take to social media was Debbie Garriock who said: "So pleased this ended happily, couldn't stop thinking about him."
Elaine Townsend said: "Brilliant news, so happy and relieved for them all."
Dorothy Murray posted: "Best news to wake up to. Hope Ozzy is none the worse for his ordeal, precious boy."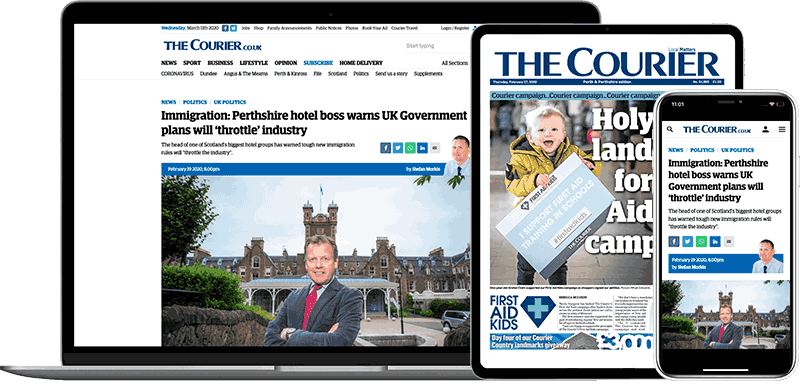 Help support quality local journalism … become a digital subscriber to The Courier
For as little as £5.99 a month you can access all of our content, including Premium articles.
Subscribe