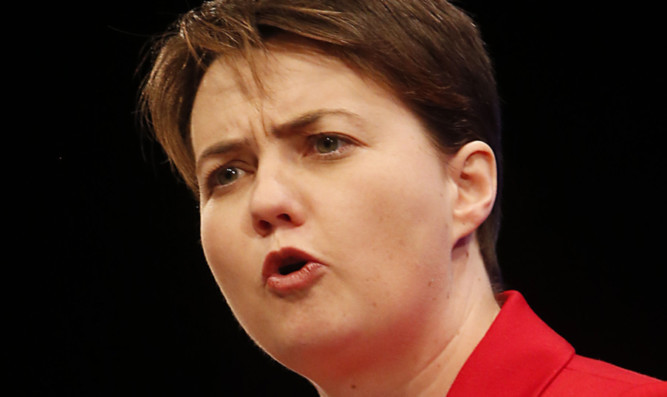 Ruth Davidson is preparing for a head on collision with David Cameron over the UK's EU membership.
The Scottish Conservative leader, who backs staying in Europe, yesterday revealed she will not shift her position even if it leads to "conflict" with the Prime Minister.
It came as new polling suggested England was moving towards backing a "Brexit" as Scottish support for remaining in Brussels increased. First Minister Nicola Sturgeon has said an overall out vote, if it contradicted Scotland's views, could be a trigger for a second independence referendum.
Asked about the EU in a TV interview, Ms Davidson said she doesn't "take lines from anyone" but backed Conservative leader Mr Cameron's bid to renegotiate the UK's terms and conditions as part of Brussels.
She added: "I think the UK should stay in and if that puts me on a different side of the argument from some of my colleagues in the Conservative Party, then we are all grown-ups and this is a grown-up decision for people to take.
"On balance I think we should stay and if that puts me in conflict with the Prime Minister, so be it."
Mr Cameron has earlier made clear once again that he does not rule out campaigning for a Brexit if he does not get the deal he wants on issues such as restricting benefits for EU migrants, securing control over Britain's borders and giving national parliaments more power in Brussels.
During a fringe event at the Conservative conference in Manchester, Ms Davidson revealed she was invited to join the board of the pro-EU campaign.
The Courier understands she was tempted as the offer came from former Labour minister Peter Mandelson.
However, she told the event she declined because of "the small matter of an election to fight in May".
YouGov data, gathered by the Future of England Survey team from the universities of Edinburgh and Cardiff, suggested 43% of English voters now want to leave the EU, compared to 40% who want to stay. When the same study was done in April 2014, the figures were 40% and 37%.
In Scotland, however, only 30% of voters now want to leave, down from 32%, while 55% want to stay, up from 48%.
Professor Charlie Jefferey, from Edinburgh University, said the anti-EU mindset south of the Border was linked to voters having a stronger English, rather than British, sense of identity.
Meanwhile, he suggested increased Scottish support could be simply down to a rebellion against Mr Cameron.
Ms Sturgeon has said on multiple occasions that Scotland being taken out of the EU against its will, could act as a trigger for a second referendum on independence.
Such as view was rejected by Ms Davidson, who said: "We either stay together or we go together."
SNP Europe spokesman, North East Fife MP Stephen Gethins, said: "The Prime Minister has provided cheer to his Eurosceptic backbenchers by suggesting he could lead the campaign to leave the EU himself.
"These latest remarks will be deeply embarrassing for Scottish Tory leader Ruth Davidson who has pledged her support for Scotland remaining within the EU making for an awkward split with her colleagues south of the border at the Conservative party conference."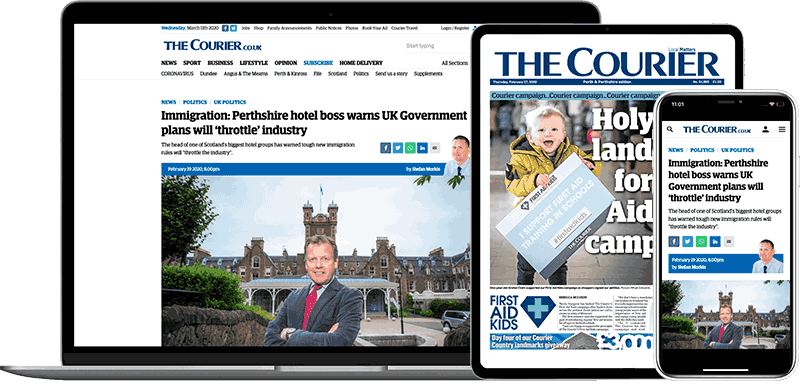 Help support quality local journalism … become a digital subscriber to The Courier
For as little as £5.99 a month you can access all of our content, including Premium articles.
Subscribe