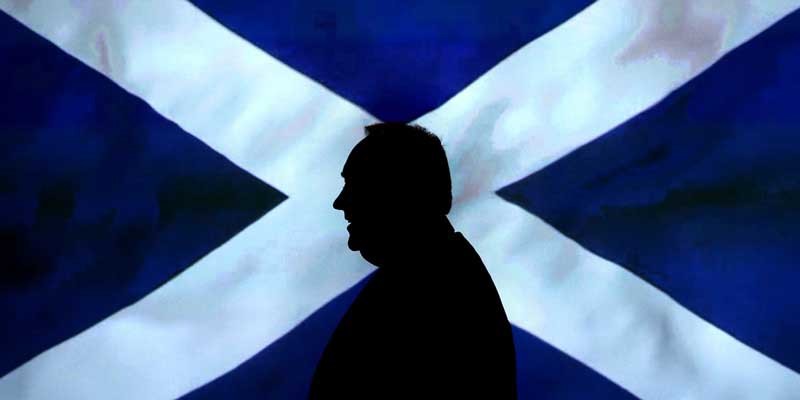 The SNP's success at the ballot box in Tayside and Fife in recent years has not led to significantly greater support for the party's lifeblood policy of Scottish independence.
An exclusive national opinion poll for The Courier published today has revealed a clear majority in favour of remaining part of the UK, with only a third of voters supporting independence.
YouGov interviewed over 1000 Scottish adults across Scotland after the SNP's annual conference in Perth, but before this week's controversy over whether an independent Scotland would be in the EU which led to First Minister Alex Salmond being accused of "lying".
Nationally, 55% said "No" to the question "Do you agree that Scotland should be an independent country?", with 29% saying "Yes" and 14% undecided.
The regional breakdown shows marginally greater support for independence in Tayside and Fife at 32% but still with a clear majority 55% against.
The findings will be disappointing for the nationalists who have made huge electoral gains in Tayside and Fife in recent years at Holyrood, Westminster and at council level.
In general, views of respondents in Tayside and Fife mirrored those of the rest of Scotland on most questions.
However, on the question of voting age there was a clear difference of opinion.
Nationally, 46% of those surveyed said they opposed the decision to allow 16 and 17-year-olds to vote in the independence referendum, with 36% in favour.
But across Tayside and Fife a clear majority 55% were against allowing under-18s to vote, with 33% in favour.
Across the country our poll shows that voting intentions in the referendum, still two years away, have remained virtually static.
Some 81% said their intentions remain unchanged with only 11% saying that they have changed their minds.
Of these, a statistically small sample 97 respondents, 41% said they were previously undecided but would vote for independence while 22% said they had decided to vote for independence but were now undecided.
Neither of the campaigns set up to put the arguments to the Scottish people appear to have made much impact with voters.
A third of respondents said they did not know enough about the campaigns to make a judgment and 17% did not consider either the Yes campaign of the Better Together campaign "believable".
Asked "Which campaign do you feel to be more believable?", 26% said the pro-union Better Together campaign and 22% the pro-independence Yes campaign.
Of those who are aware of the two campaigns, 33% thought the Yes campaign demonstrated the best evidence to support its case, compared to 32% for the Better Together campaign.
However, 23% of those questioned said that neither campaign demonstrated the evidence to support its case.
The poll found there was a clear majority in favour of a straight choice between independence or remaining part of the UK when voters go to the polls in autumn 2014 with 51% for a "straight choice" and 36% in favour of including a third option to extend the powers of the Scottish Parliament.
However it appears that the straight "yes/no" question enshrined in the Edinburgh Agreement between the UK and Scottish Governments had given independence a boost.
Asked "If the referendum had included three options, which would you have voted for?" 41% favoured more powers for Holyrood but not independence, while 23% favour full independence 6% fewer than said they would vote for independence given a straight choice. A quarter of respondents (25%) were against both independence and more power for MSPs.
YouGov interviewed 1004 adults for the Courier poll 52% female, 48% male between October 22-24. Of the sample 12% were aged 18-24, 24% 25-39, 36% 40-59, and 28% 60 or over.