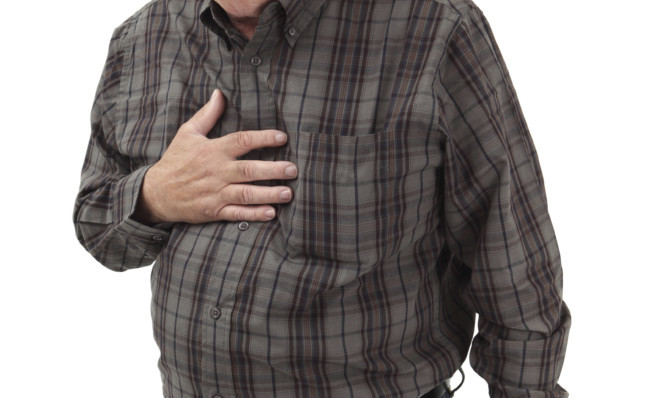 People in Scotland's most-deprived areas are 2.4 times more likely to be admitted to hospital with a heart attack for the first time than those in more affluent areas, statistics have revealed.
About 4,700 new cases of heart attack in those aged under 75 were recorded in the country's hospitals in 2013, the Scottish Government figures show.
The latest admission rates indicate there were 156.5 cases per 100,000 in the most-deprived areas compared to 65.1 in the least.
The data, contained in a report monitoring health inequalities, also showed there has been a considerable decrease in coronary heart disease mortality among those aged 45-74 since 1997.
However, it remains one of Scotland's biggest causes of premature death, with about 2,500 cases in this age group in 2013 – with the mortality rate 3.4 times greater in the most-deprived areas compared to the least-deprived.
The report covers a number of health factors including cancer rates, mental well-being and alcohol-related conditions.
It found the number of years a person can expect to live in good health is lower for both men and women in the country's most-deprived areas.
Overall, men spend an average of 16.7 years in "not good" health, compared to 19 years for women.
But male healthy life expectancy in the 10% most-deprived communities in Scotland was 48 in 2013/14, around 24 years lower than in the least-deprived areas. For women it was 50.6 years in the poorest areas, 22.5 years lower than in more affluent places.
Meanwhile, life expectancy for men was 69.8 in poorer areas compared to 82.2 in the least-deprived while for women it was 76.7 and 84.5 respectively.
It means men in deprived areas spend on average about 22 years in bad health compared to the 10 years for those living in better-off areas.
It also revealed the hospital admission rate for alcohol-related conditions among those aged under 75 has fallen over time, with an 18% decrease between 1996 and 2013.
However, these types of admissions are more than five times as common in the most deprived areas of Scotland compared to the least.
Looking at trends in alcohol-related deaths, the report found there has been a continuing fall and deaths in 2013 were at the lowest level in the reporting period.
But despite the decline, the mortality rate in the country's poorest areas is almost seven times higher than in the least deprived.
The number of new cases of cancer in under 75s has continued to increase and, in 2013, was more than 20,500. Report authors said this is explained in part by Scotland's ageing population.
They said: "Cancer incidence is more common in the most deprived areas of Scotland. However, this is not the case for all types of cancer.
"This is driven in part by variations in screening uptake, leading to socially patterned rises in cancer incidence and, in turn, cancer survival for some types of cancer in the least deprived areas."