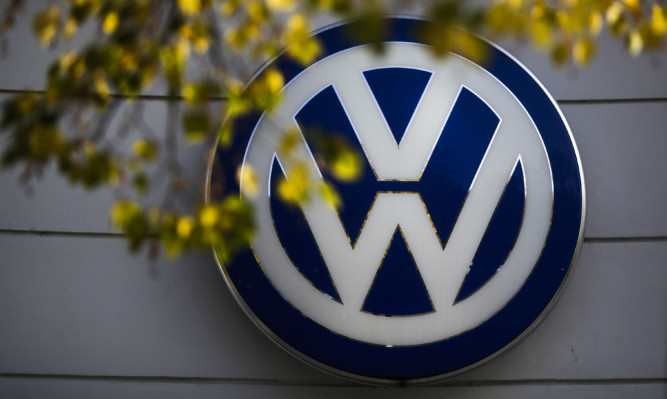 Volkswagen has said it will recall 8.5 million vehicles in Europe following the diesel emissions scandal.
The announcement comes after the company's UK boss promised to "do the right thing" and "fully resolve" the issues.
The German authorities ordered the recall and Volkswagen said customers would be contacted directly.
A statement on the Volkswagen website said: "Volkswagen welcomes the swift decision by the Federal Motor Transport Authority (KBA) to implement the timetable and plan of measures submitted last week by issuing a recall.
"This decision gives customers clarity with regard to the continued unrestricted use of the vehicles.
"The Volkswagen Group will recall a total of approximately 8.5 million vehicles in Europe (EU28 markets), including some 2.4 million vehicles in Germany, according to KBA."
Earlier, Volkswagen UK managing director Paul Willis did not say whether owners of cars fitted with the defeat device software used to cheat environmental tests in the US will be awarded a payout – repeating that it would be "premature" to discuss compensation.
He also said "the level of information to customers needs to be faster and needs to improve".
His latest comments come following a study that found nine out of 10 UK Volkswagen drivers whose vehicles may be caught up in the scandal believe they should receive compensation.
Mr Willis said the company wants customers to know that they "do care" and "really want to put these things right".
Speaking at the Commons environmental audit committee, Mr Willis said: "I can speak for the whole group when I can say Volkswagen is deeply sorry. The board of management in Germany continues to take these findings extremely seriously, recognising that we have fallen short of standards that are expected of us.
"We are continuing to work carefully and diligently to remedy the affected engines.
"Since last weekend we've started to send personal letters to each and every affected customer. Constant communication will be ongoing throughout the remedy process.
"It is paramount our customers know we do care and we really want to put these things right."
He said Volkswagen Group's goal is to be "the world's most sustainable vehicle manufacturer by 2018", adding: "I promise with my dedicated team we will fully resolve this issue, do the right thing and regain trust in our brand."
Close to 1.2 million vehicles are affected in the UK with recalls due to start in the first quarter of next year for remedial work.
A survey by consumer group Which? of more than 2,000 motorists who own a VW diesel manufactured between 2008 and 2015 showed that 90% think they should get compensation.
Some 96% cited fuel efficiency as an important factor when they bought their car, while 90% said the environmental impact was a key consideration.
VW has started to write to affected owners, but nearly three-quarters (74%) believe the firm's response to the crisis has been poor.
Asked about the findings of the Which? survey, Mr Willis said: "I agree that the level of information to customers needs to be faster and needs to improve."
He added: "I have been very transparent and very honest in my communication with customers and we will continue to do so."
Mr Willis said he has read in the press that values will be affected. He added: "But when I speak to other associations who are not in the press they say that that may not be the case."
Asked if he was ruling out doing anything to mitigate the loss in value for fleet owners or individual owners, Mr Willis said: "I think it's premature to have that discussion."
Pushed on if it gets to a situation where fleet owners, corporations, individuals and others have lost out, he said: "We will sit down and have discussions with those fleet owners, with the leasing companies, if they require discussions with us. Yes, of course."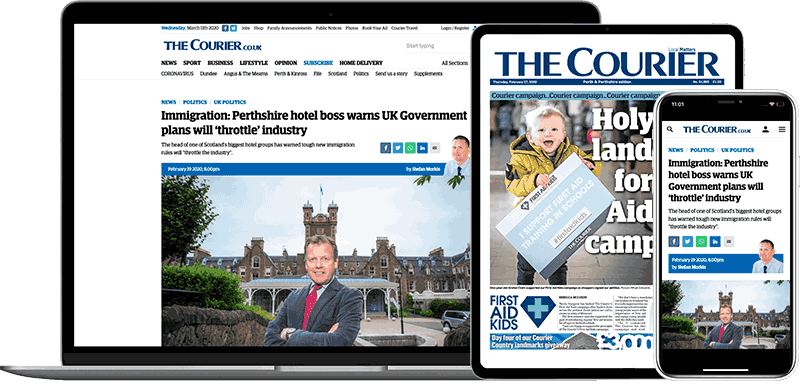 Help support quality local journalism … become a digital subscriber to The Courier
For as little as £5.99 a month you can access all of our content, including Premium articles.
Subscribe