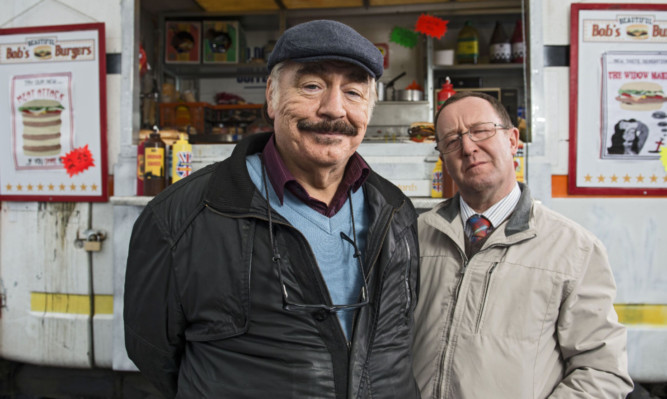 Two words: Stitch up.
Three words: Total stitch up.
Four words: Bunch of massive liars.
When I agreed, after a huge amount of persuasion and the promise of an unlimited jumper expense account, to take part in a second series of the BBC's documentary on my life I was made certain promises.
I was promised that they would not make me look stupid and treat me with the respect I deserve.
And what happened? I turn on the telly to see a scene where the camera lingered on me "running".
I don't know if they've sped up the footage or slowed it down but they've done something with it because I look absolutely ridiculous. In real life, I run with a long, steady gait, hands seesawing at my side like Alan Wells. In last night's episode I looked like a poor man's Benny Hill.
More importantly what the BBC did with me and Frank's cheeseburger van was an absolute disgrace. Our van is not only a thriving local business, it's a piece of equipment that is so cutting edge it's bordering on space-age. And yet the BBC used CGI to make the van look like a rusty disgrace.
Frankly (no pun intended) I am deeply disappointed.
I have enough problems with the boo boys as it is, without the BBC giving them a helping hand. Next week's episode has coverage of a major Dundee court case I was involved in. I hope they treat the story and myself with the respect we deserve. I won't hold my breath.
Bob Servant continues next Monday, BBC1 Scotland 10.35pm.