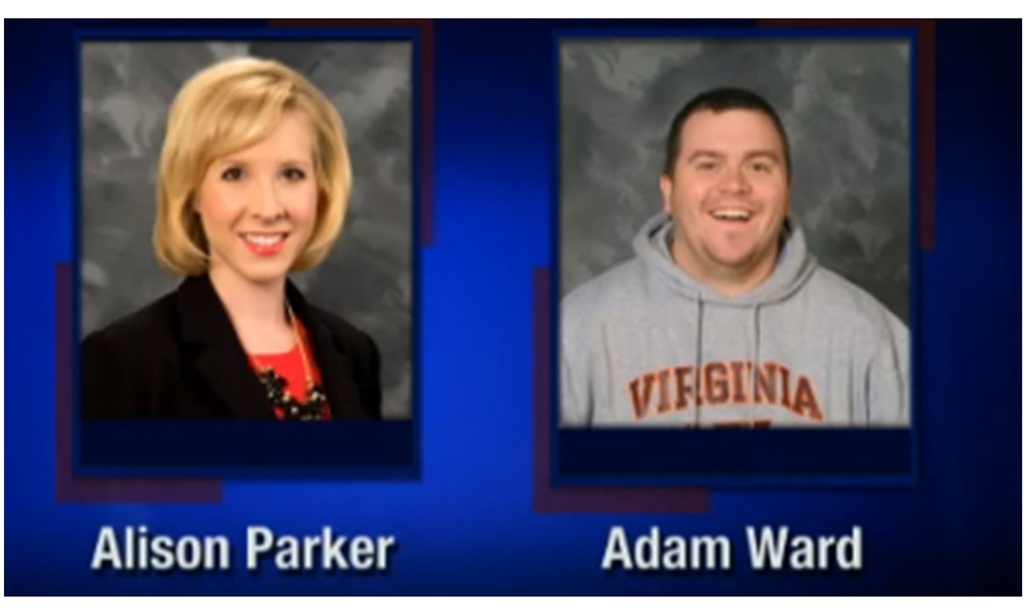 Two crew members have been shot dead on air in central Virginia, the general manager of a US TV station has said.
Jeffrey A Marks, general manager of WDBJ-TV, identified the two killed as Alison Parker and Adam Ward.
The station says in tweets and in a story on its website that the incident happened at a shopping centre. Law enforcement officials are on the scene.
The station is based in Roanoke, Virginia, and serves the south-west and central part of the state. The shopping centre is just off Smith Mountain Lake.
Moneta is about 25 miles south-east of Roanoke.
Mr Marks said on Wednesday: "It is my very, very sad duty to report that wehave determined through the help of the police and our own employees that Alisonand Adam died this morning shortly after 6.45 after the shots rang out."
"We do not know the motive, we do not know who the killer is.
"I just got off the phone with the state police they are working very diligently to track down both the motive and the person responsible for this crimes against two very fine journalists."
He added: "I cannot tell you how much they were loved, Alison and Adam, by theWDBJ7 team.
"Our hearts are broken and our sympathy goes to our entire team but also their parents and families of Alison Parker and Adam Ward, who were just out doing their job today covering a story near Smith Mountain Lake.
"We have members of the team holding back tears frankly."